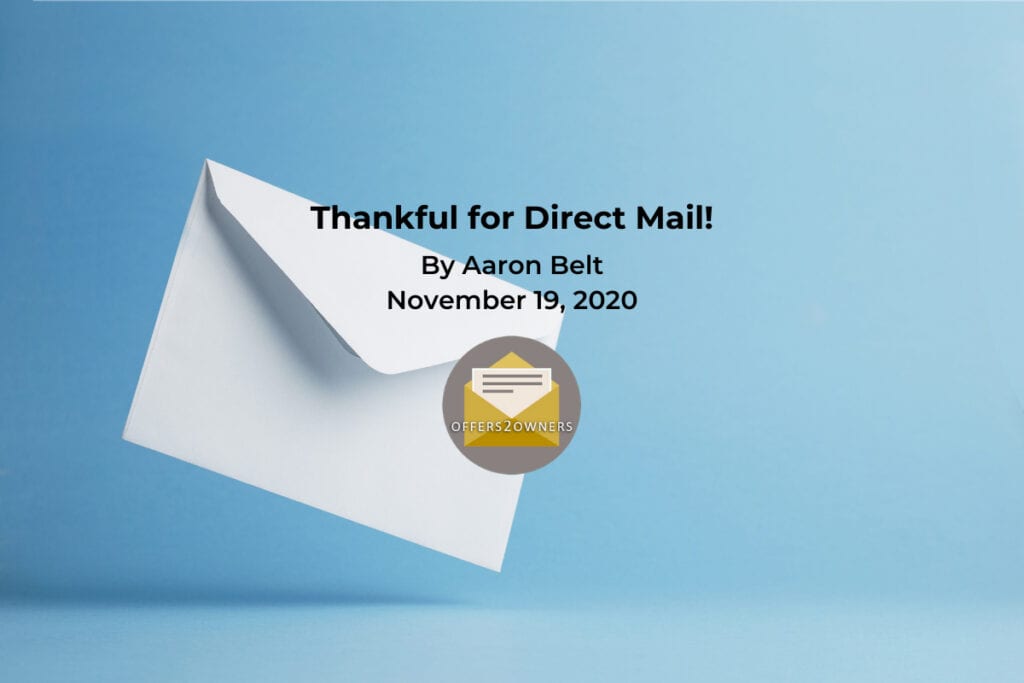 By: Aaron Belt
November 19, 2020
As many of you may know, we recently released Offers2Owners very first eBook and First-Class mailers.
Our eBook is an outline of all things Offers2Owners which features our products, services, tips, and more. In the end, you will have a better understanding of how we do business and prepare you for the Direct Mail Business and how working with Offers2Owners can be a benefit to you!
If you've ever debated about trying direct mail a couple of reasons, we found were that:
Direct mail campaigns give a high ROI and even a higher ROI than paid ads. They can work effectively in a campaign by themselves, or alongside a digital-marketing campaign.
You can use direct mail to target the right customers at the right time. And it's easy to track the results of each campaign you run.
With direct mail being less common, there is less noise. You can capture the undivided attention of your customers with its "romantic appeal".
Unlike digital campaigns, direct mail has a larger appeal to every age group.
Since direct mail is a physical product, it allows room for you to be more creative. Thus, it can appeal to more senses, leaving a lasting and memorable impact on your customer.
New Product:
First-Class mailers are ideal for somebody who is wants the same Docs Ready experience plus a faster delivery time – which is within 1-3 business days.
Other details:
1000 order minimum,
1-3-page letter.
Envelopes, paper, printing, postage, free templates, and mail-merges all included!
As we approach this year's Thanksgiving next week, with the year we have all had, the entire O2O team is thankful for your continued support and trust with all your mail, print, and data needs.
We will discuss all things O2O and more in the upcoming blogs.
This is Aaron Belt for Offers2Owners, thank you for reading and I will catch you on the next one.