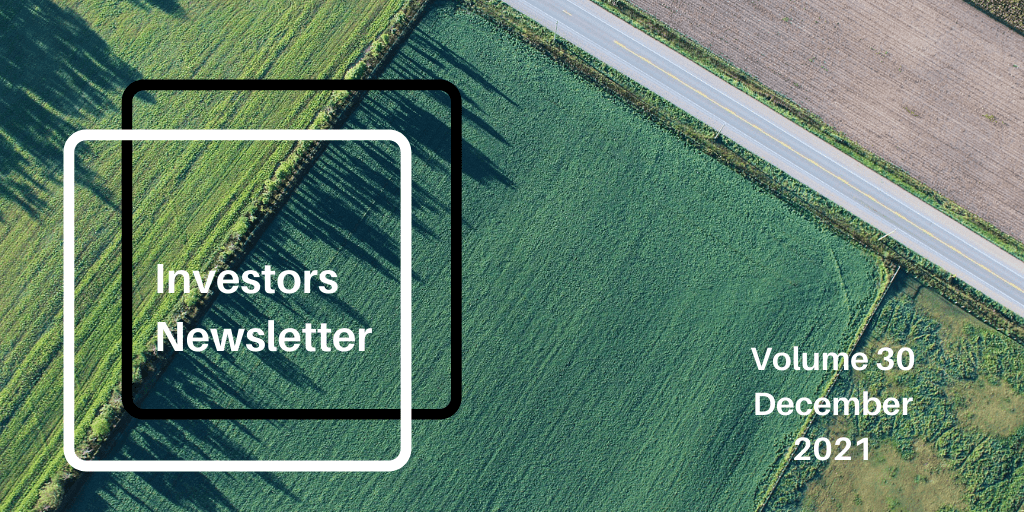 ---
As we end 2021 and enter into a new year there is no better time then now to get a head start on reaching your 2022 goals by sending out mailers today and have the calls start coming in January 1st!
---
Jill and I have always had differing opinions on the holidays and how they affect the real estate business. So, as we get closer to the holiday season, I wanted to look at the data and finally settle this.
My roots are in commercial real estate and before that professional accounting and consulting, always in an acquisition capacity. Generally, professionals working in these areas tend to slow down through the holidays and almost completely shut down somewhere between December 15th and January 5th.
Jill has always disagreed with that concept. Our business does not shut down for the holidays. And to be fair, after looking at our data, the numbers really don't change much for us during the holidays. In fact, our lowest sales numbers are in the deep summer. July and August are our toughest months, people are not thinking about work, they are having fun and spending the summer with their children.
So, what makes us different from other businesses? I think it's because we are the business owners. Maybe it is slower for most businesses and maybe there are less buyers, but for those of us willing to show up through the holidays, we're getting all the deals.
I think it also depends on what you are doing. For example, historically, December is a good month for the Land Academy business, and it is a great time to buy land, but sales tend to be slower. If you're buying infill lots and selling them to a builder, November through January might not be the best time to do that. If you are buying and selling or leasing office space, or apartments, I can tell you from experience in any commercial capacity, it is almost a dead stop during the holiday season.
Even if you find the buying and selling part of your land business slows down, it's a good time for you to step it up in other areas you might not have had time to focus on throughout the year. In the fourth quarter you should be planning for the next year and where you want to be next December.
When I have down time, I'm constantly looking for new markets to send mail in.
The answer is… Jill and I are both right. Unless it's food or retail, most businesses typically slow down during the holidays. Your business could slow down too if you let it.
Just show up. Schedule, plan and continue to send out mail. If you choose to make yourself unavailable, you will likely miss a good deal, maybe more. There is always a chance of one last homerun before the end of the year.
---
Career Path starts in three weeks!
Apply now for our 3rd master class with Steven and Jill. Career Path is your opportunity to work with Steven and Jill in a small classroom setting and get 1-on-1's. Since Steven and Jill no longer provide consulting this is your only chance to get to pick their brains and take your business to the next level! Click HERE for more information.
---
A Message From the Offers2Owners Team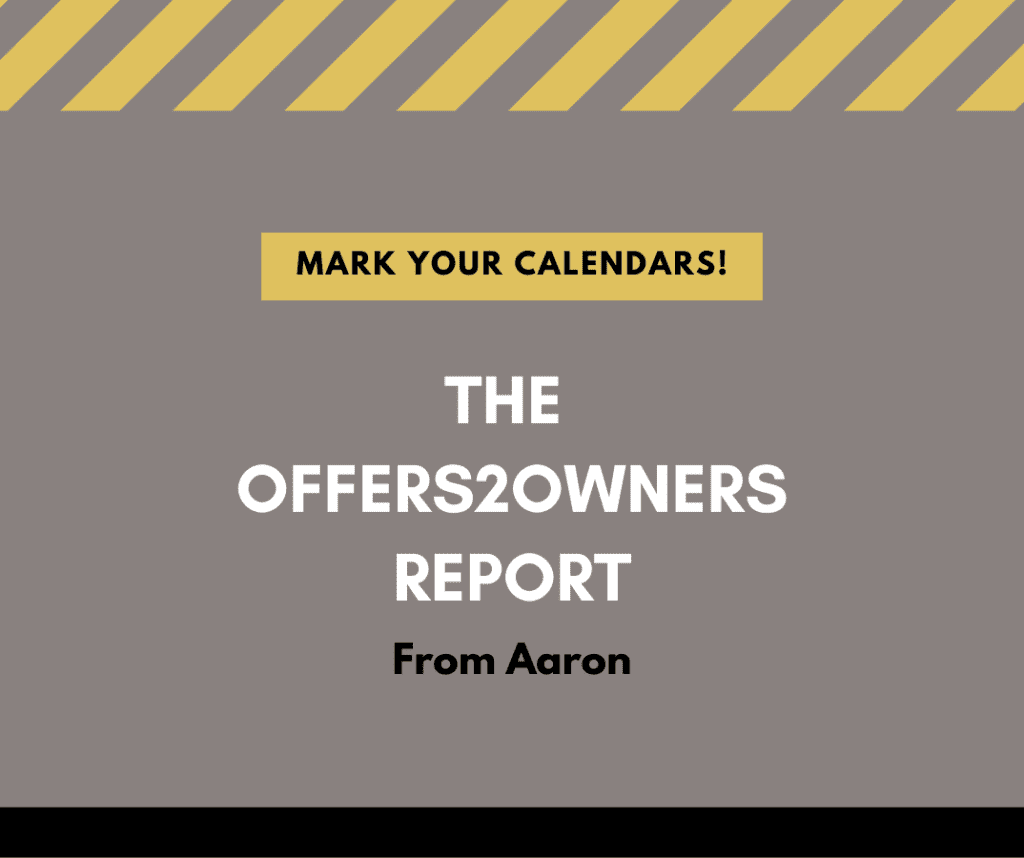 Offers2Owners Numbers:
Mail Sent In November: 767,139
Properties Purchased: 1,886
Data Pulled: 650,084
Month #12 Mail, Mail, and Mail!
As we come to the end of 2021 we know everyone is trying to get their last orders end before the end of the year!
O2O will have a Discount on ALL mailing orders Starting 21st until December 31st!
Be sure to Prepay And Save.
Concierge Data
Is everyone's favorite Pricing and Scrubbing solution – Whether it be for Land Or Houses! If you haven't given it try, Now is the time, let our Data Expert help you get prioritize other aspects of your business.
---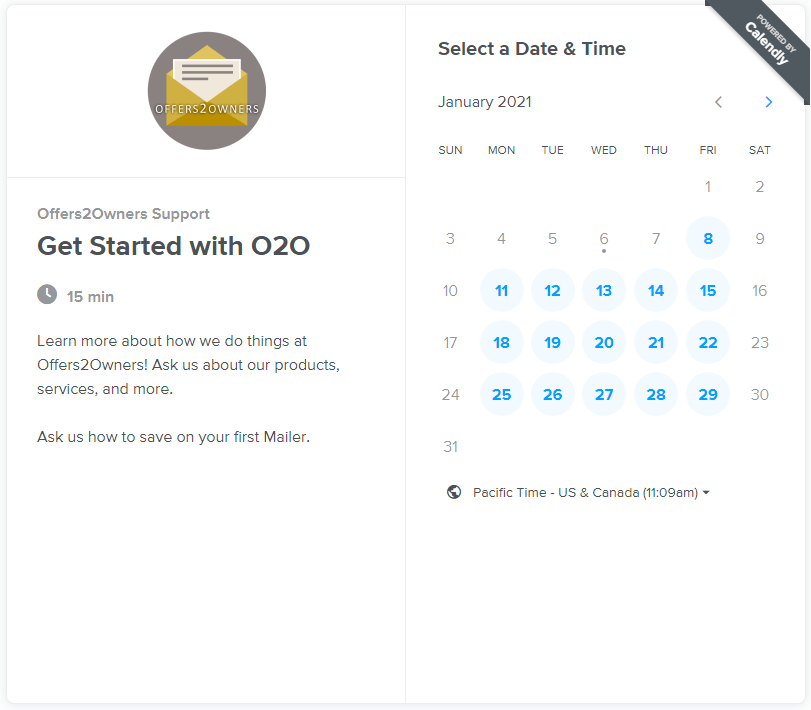 If you have questions, or need help getting started?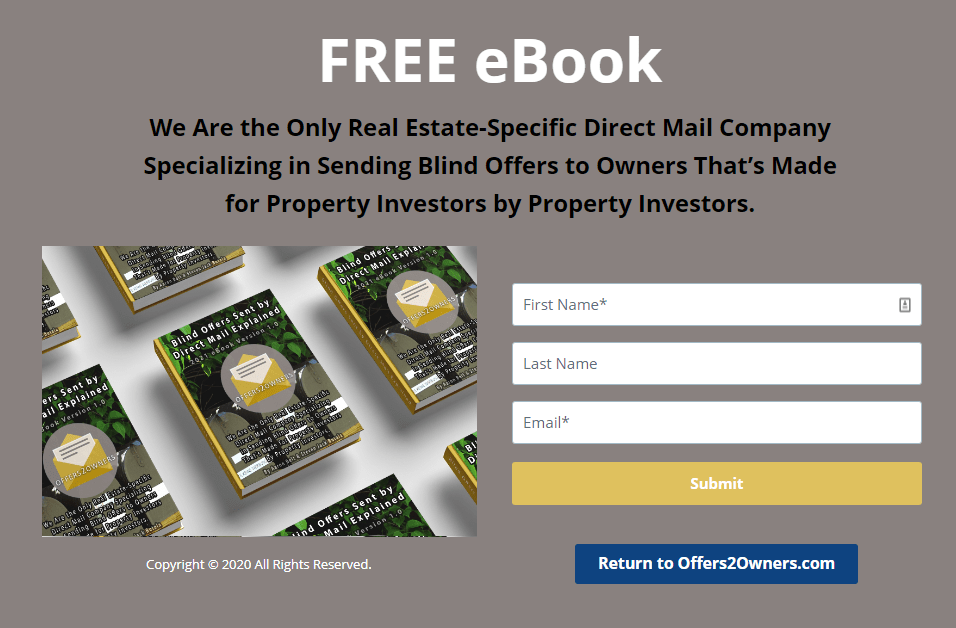 Want to learn more about how this works?
---
Podcast Corner
Check out some of our favorite recent ones!
---
Member Updates
As we enter the third year of our moderator Kevin hosting consulting calls, we have seen how valuable his calls truly are. Now we can't put a price on how valuable he consultation is is, we did try. Schedule an hour call with Kevin for $300 an hour. He can review deals, review your mailer, help you set up your land business, and more!
https://calendly.com/kevin-629
---
REMINDERS:
Don't miss out on Land Academy's Discord Group Chat!
The link to join the discord group chat is in your welcome email.
If you lost your welcome email don't worry, just email support and they will send you the Discord link. We also have Discord chats for the members-only women group and the accountability group.
If you haven't joined in, then what are you waiting for? Our email is support@landacademy.com.
Have Suggestions for Membership?
Is there a site or tool you use that you think we should add?
Want us to develop a certain type of tool?
Is there something missing from our current sites that you want added?
Have specific content ideas?
We're all ears! We're always adding to membership and improving on what we always have, and we know that you have great ideas!
You can always email us at support@landacademy.com with any suggestions or ideas.
---

Land Academy members now have access to all DataTree reports from within your account. Check out a little bit of what is available to you below, and see your Member Guide for a full list of reports as well as pricing and billing information.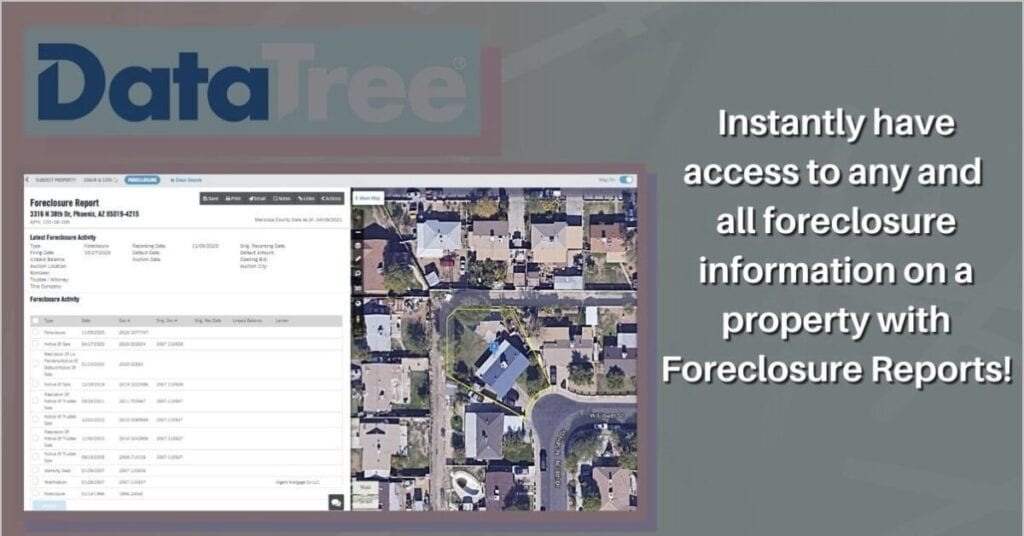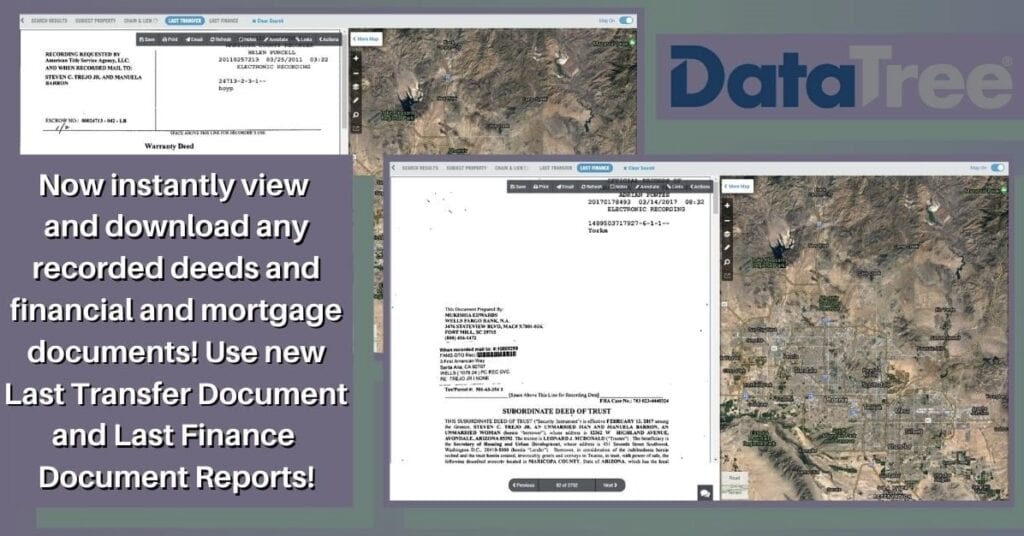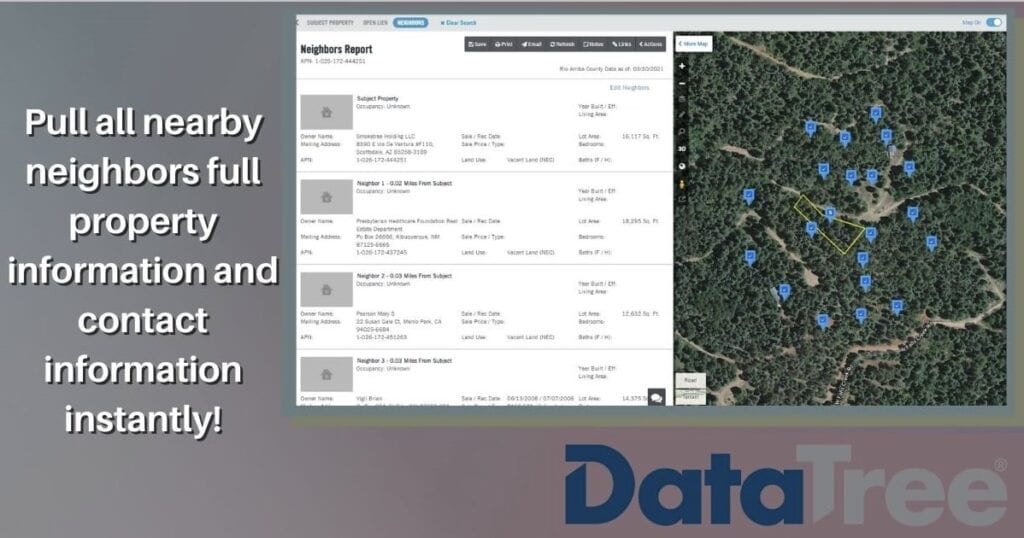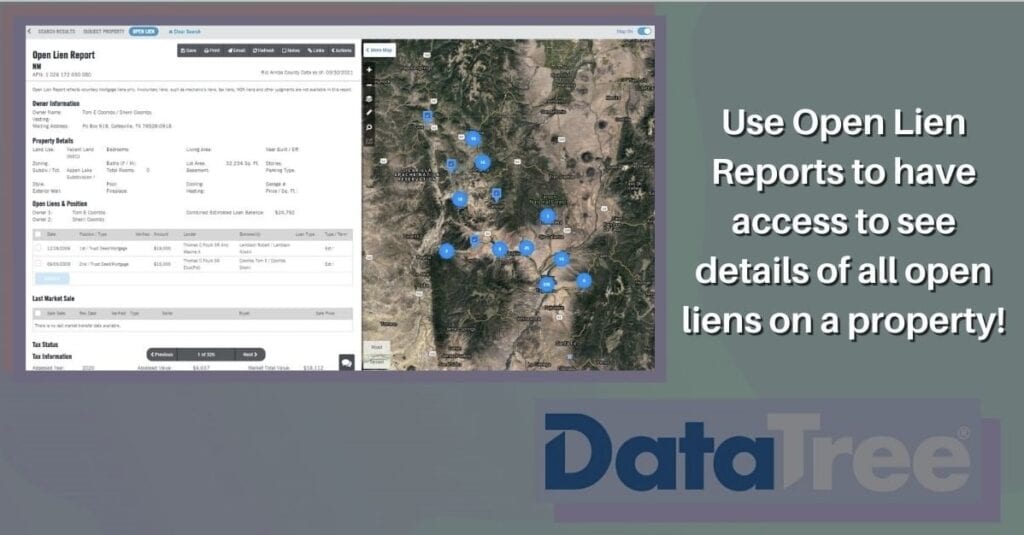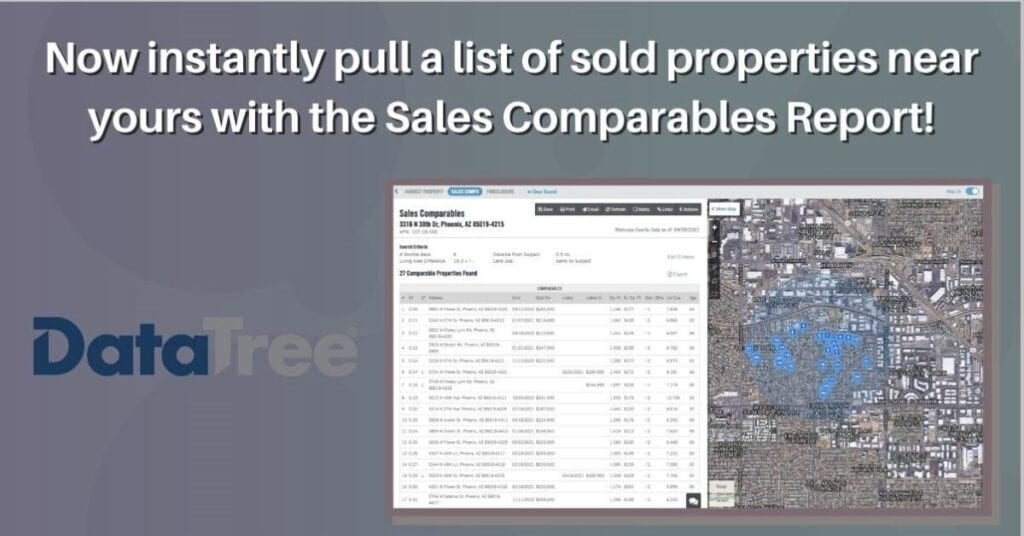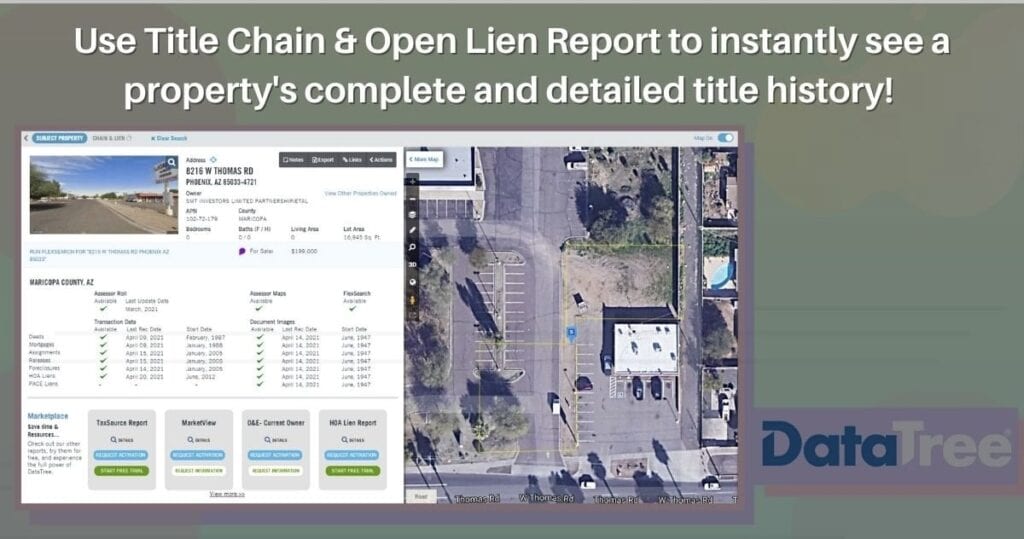 ---
Marketing Tips
Get to the Point!
With so much media in front of people's eyes at all times, you only have a second to capture someone's attention. When you capture their attention, you generally only have it for a couple more seconds.
This is why it's essential to get straight to the point in your content. If you're posting a story on Instagram, keep the text minimal. If you're posting a video, make sure it's not long-winded. If you're posting a property or a product launch, only have key details on the image.
Make things as simple as possible for your audience, they'll thank you for it!
– Marketing Team
---
Join our Facebook Groups!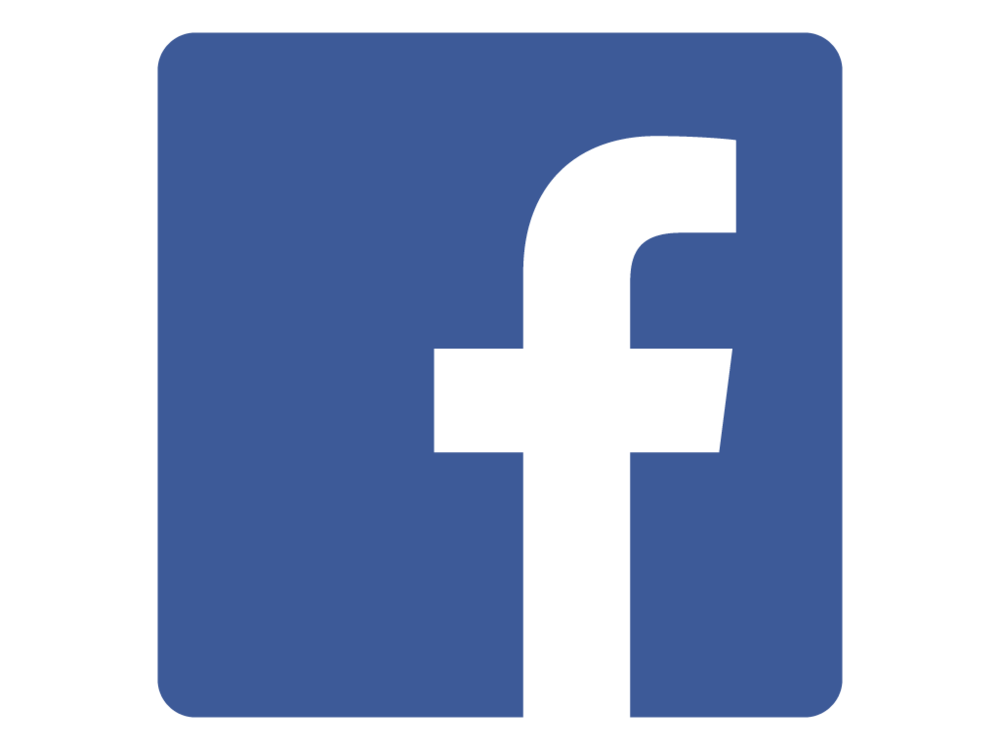 Land Academy: Real Estate Investing (Land Academy)
House Academy: Real Estate Investing (House Academy)
Offer2Owners: Offers2Owners Group
---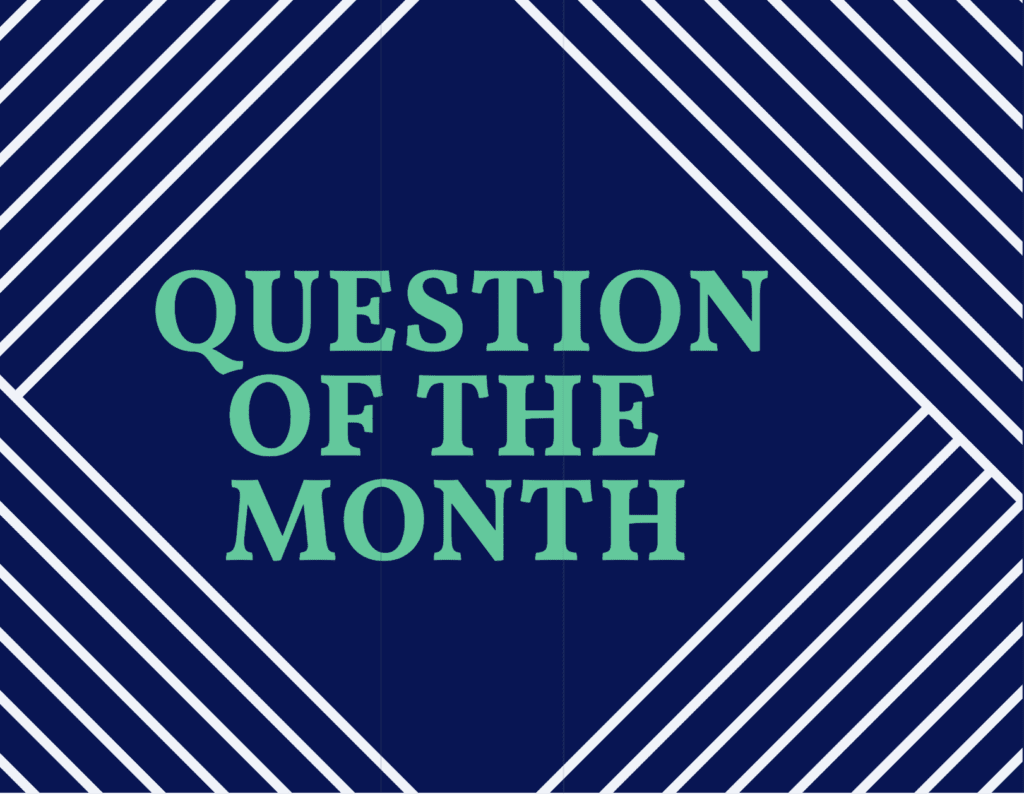 This month's question (more success story) came from Lucas over on LandInvestors.
My offer was for a property that was already listed. The seller and I couldn't agree on a price. However, he had a tiny parcel in a nearby county that he was also wanting to get rid of. It was so tiny that I wasn't sure if anything could be done with it, but it was right downtown in a nice community directly off main street. City zoning allows for trailers and modular homes, so I went for it
We agreed on a price. Closed quickly. I put it up for sale. I put up a for sale sign and it was under contract to sell within a week. Never even had time to get my posting online. Bought for $3,800 and sold for $9,000. Now I have enough cash to go back and try some deals that I missed from my first mailer. Again, I owe a debt of gratitude to this community.
Check out and listen to Steven and Jill's reponse HERE.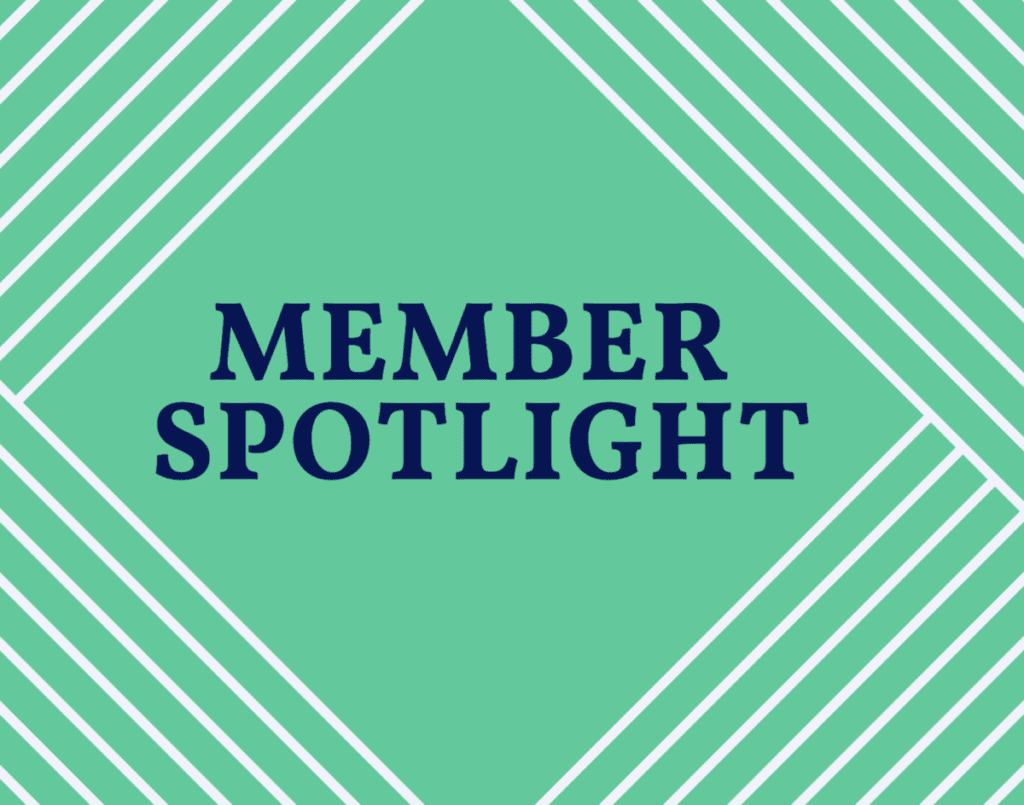 Our Member Spotlight this month is Laurie Phillips!
Laurie has had about eleven companies under her belt. While Laurie has blown us away with how she has applied CFFL and made it her own.
You can find her actively helping people on Landinvestors.com and the discord. Her best advice is to educate yourself, call the counties and escrow companies.
We're especially excited to announce that Laurie is going to be helping us lead the Land Academy Accountability Groups – so if you sign up you'll get to work pretty closely with her.
(Pro Tip: Laurie LOVES to fund your deals)
Listen to her talk with Steven and Jill about how she went full force in the land business and has grown her business dramatically HERE!
---
If you aren't a member yet – why not? We would love to have you "in our corner." Visit LandAcademy.com or HouseAcademy.com for more information on joining or to schedule a call with our team.
If you want an opportunity to attend one of the weekly closed member calls to get a taste of what we're about, send an email to support@landacademy.com