Investors Newsletter – Volume 28
As we enter fall 2021 is almost over, and it has been quite the year for us all. Now is a great time to reflect, reassess, and send out mail!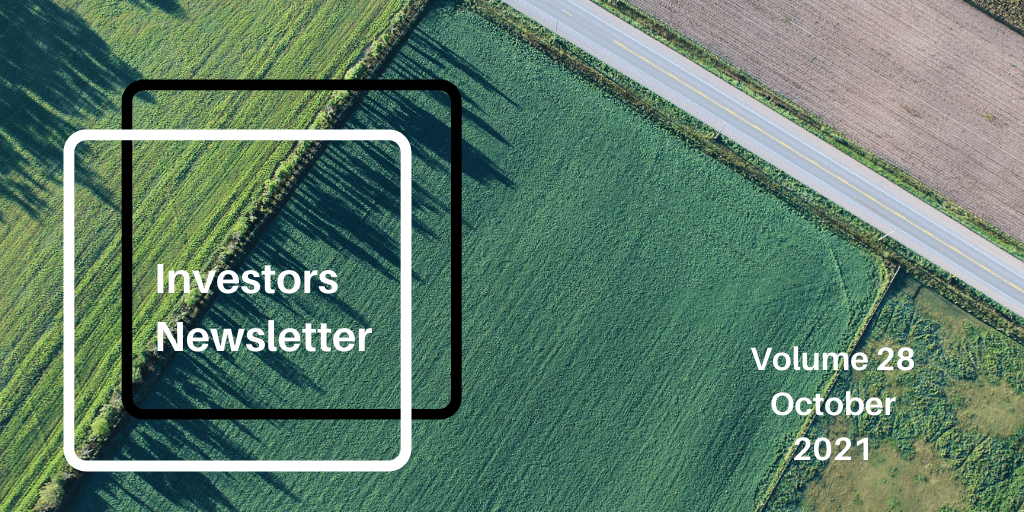 As we enter fall 2021 is almost over, and it has been quite the year for us all.
Now is a great time to reflect on where you are in your year, reassess your goals, and most importantly – send out mail! Our business hasn't slowed (in fact – we're growing more than ever) and hope we can help you do the same.
Don't forget to check out LandInvestors to connect with like-minded investors, ask questions, create partnerships, and more!
As always, this newsletter is for you. Read it, bookmark it, share it, and feel free to let us know if you have any feedback, content suggestions, or questions!
---
Every other week Jill and Steven joined talk all things REI with real estate professionals (and friends). We would love to meet you there!
Where: HERE on Clubhouse
When: Next week October 21st,1 pm PT
Who: YOU! Clubhouse is now available on Apple and Android, and we have the "hook up" on invites, so if you click the link above you can automatically download and join!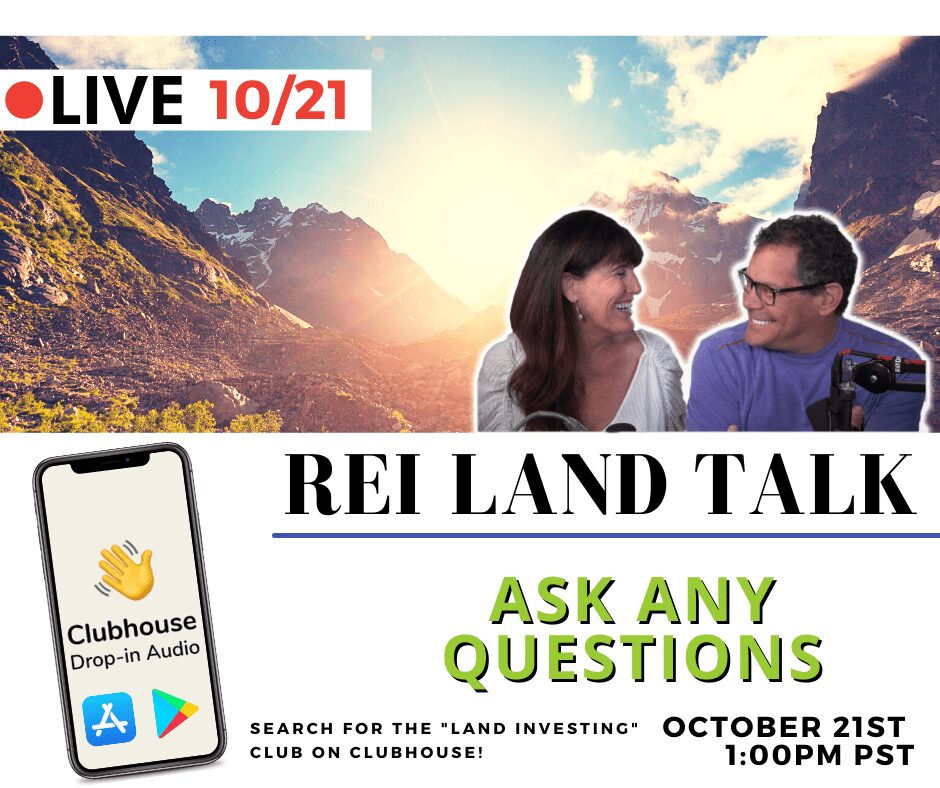 ---

Land Academy has Launched an Intensive Training Program!
Steven Jack Butala's "Get Your Mailer Out"
Starts November 3rd at 3 pm PT. Runs weekly (Wednesdays) at the same time for three weeks.
Week 1 – Choosing a County Updated for 2021 – November 3rd
Week 2 – Mailer Set Up, Getting Everything Ready to Send – November 10th
Week 3 – Pricing, Get it in the Mail! – November 17th
How Jill DeWit Gets Deals Done
Starts November 2nd at 3 pm PT. Runs weekly (Tuesdays) at the same time for three weeks.
Week 1 – What's important here (when talking with sellers) – November 2nd
Week 2 – Calls Deconstructed – November 9th
Week 3 – How You Can be the Ultimate Jill (Selling!) – November 16th
Feel free to reach out to us for more information or help checking out at 833-522-5545.
---

When to Hire a Transaction Coordinator and Why
Written by Jill DeWit
Whether you're just starting your land business or you're pretty established – things get messy quickly. One minute you're the most organized you've ever been and the next you've got multiple calls coming in and can't keep up with the process you once had perfected. It's likely going to be obvious when it's time to consider hiring someone to help with your land investing business. You'll realize you can't keep up, and suddenly you're the bottleneck in your business. You're picking the counties, scrubbing the data, sending out mailers, answering the phone, doing your own due diligence, and managing the transactions through escrow. Then what? That's just buying, now you need to sell the property.
I highly recommend a Transaction Coordinator being your first hire. This person will help you clean up your mess and keep things all together and organized and moving through the pipeline. You'll keep the same processes, but they will be much more polished and give you the time to do the things that you want to do.
Your transaction coordinator should be responsible for whatever CRM you use and always keeping it up to date. You need to look for someone who can take over the bigger picture and share the smaller details with you, as needed. I get a report every Wednesday from my Transaction Coordinator. It summarizes everything I need to know in one place. Sure, I could search through my CRM to find the information, but it wouldn't be nearly as efficient. She does this for me and sends me a weekly report. The report shows inbound, what's coming in on the buy side, what is currently in escrow, what is posted for sale but not in escrow, and what the status of our offers are. It includes the state, county, APN, all in one place with an update on where we are and what is needed. It's nice to have a weekly snapshot of how things are moving through the system.
I do want to be transparent; this is not an easy position to fill. You need someone that has mastered basic administrative tasks but can also be seasoned to develop the additional talent you need. And because this individual will talk to many people on your behalf, personality is also critical.
I've always been an advocate of having a transaction coordinator that has experience in a title company. Being able to communicate with the title company, know what they do and understand how to follow the deals all the way through to closing, whether on the buy or sell side, is a huge asset. It's also nice having someone that can work with the county to get transactions recorded. Delegating just these two tasks is going to save you a lot of time.
You're the pro at finding the county, talking to the seller, getting the price you want, closing the deal (buying and selling). Your transaction coordinator should be (or develop into) a pro at managing the nuts and bolts and all the paperwork in the middle. If possible, it's nice to have that person working side by side with you for a while so they can see how you do things firsthand and can begin to pick up on areas where they can take over.
I also recommend considering a trial basis. Work with the individual for a while to make sure you are both happy before spending too much time training someone that isn't going to work out.
You are hiring this person to make things easier for you, but you also need to consider how you can make their job easier. Maybe there is a certain way they need your notes, a small tweak for you that could make a huge difference for them. No matter who you hire, there is going to be a learning curve and you're going to have to be patient and dedicate sufficient time to training this person to do things the way you need them to be done.
Again, you're looking for someone who prefers organization over chaos, doesn't mind cleaning up your mess, is familiar with and can manage CRMs, title companies and county offices, communicates effortlessly with you, and has a personality that represents your land business well.
Best of luck as you search for the perfect fit to your business!
---
A Message From the Offers2Owners Team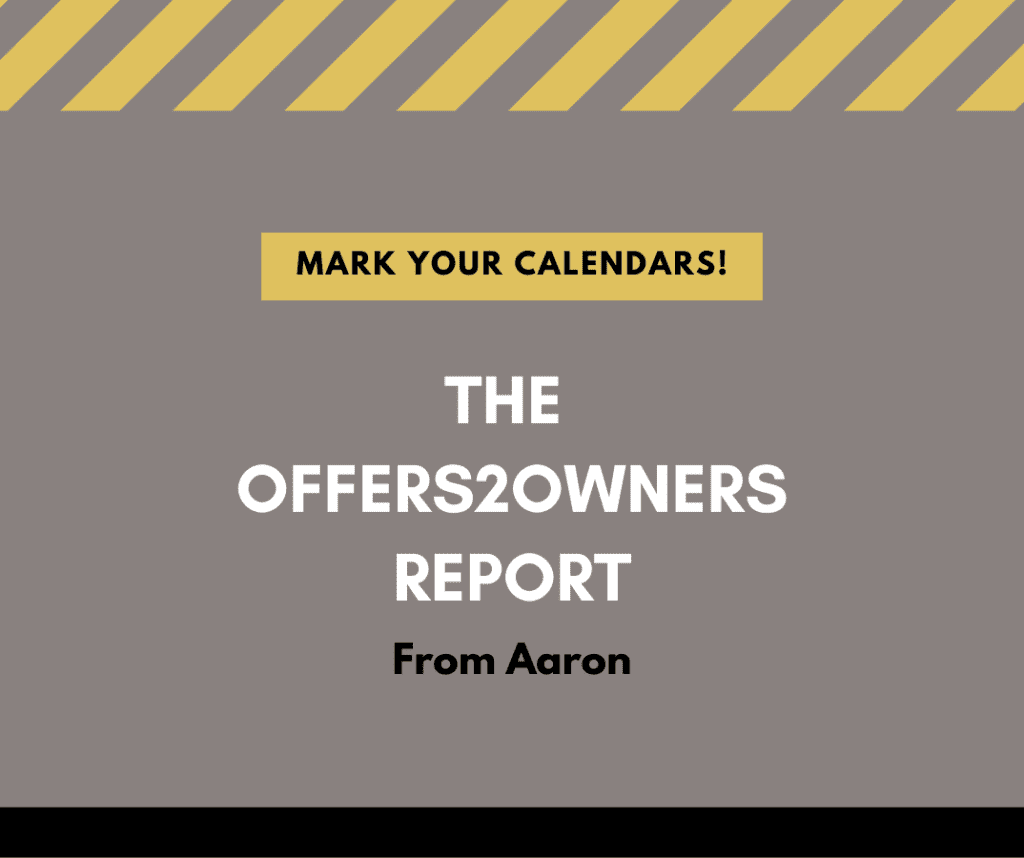 Offers2Owners Numbers:
Mail Sent In September: 649,312
Properties Purchased: 1,597
Data Pulled: 584,428
Month #10
Have you ever wanted to print your letters or images in Color? As of now you can add Color Printing to your letters for $0.35 per letter.
Fun Fact From O2O:
Can we help you choose a County or advise on my Mailer?
We can help with pulling and scrubbing criteria, data scraping, pricing options, county selection, general mailer building, and more to help you get your mail out today. If you ever wanted to learn exactly how Land Academy does OUR mail and have us analyze what you're sending out try Concierge Data Consulting!
---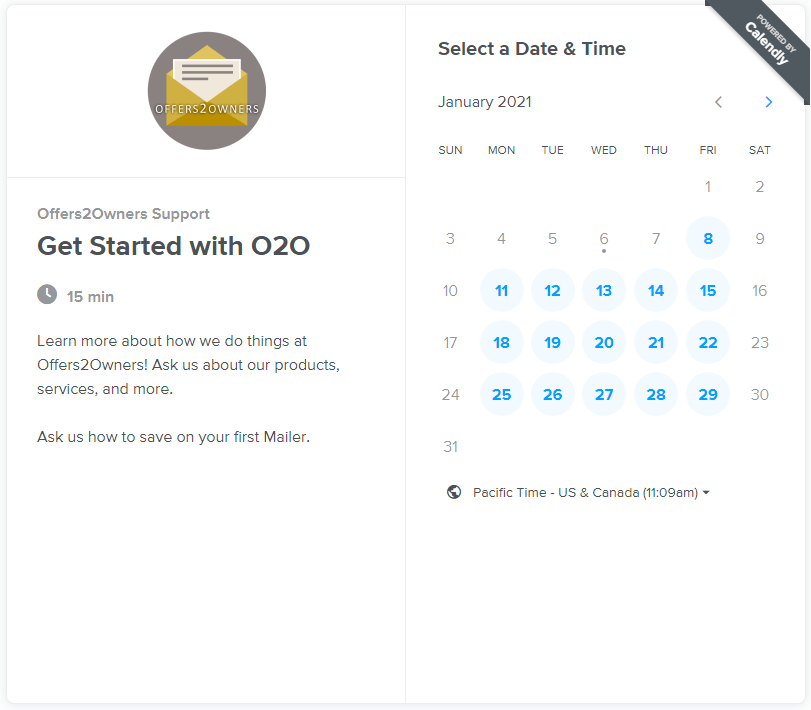 If you have questions, or need help getting started?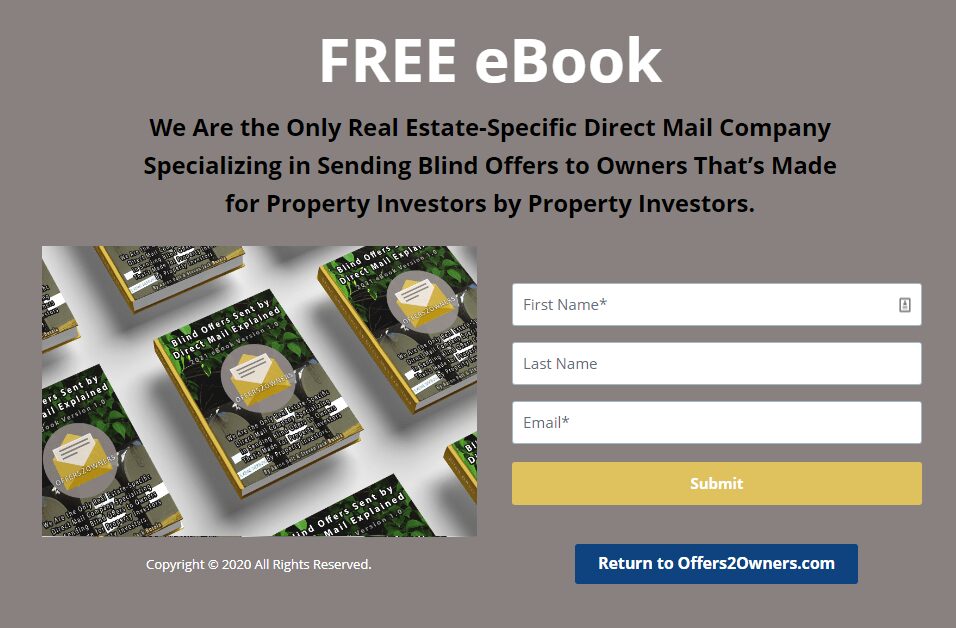 Want to learn more about how this works?
---
Podcast Corner
Check out some of our favorite recent ones!
---
Member Updates
We have an OFFICIAL Land Academy group chat via a Discord server for all active members.This is a way for us to keep in touch, make connections, and get instant access to each other in between weekly calls.
The link to join the discord group chat is in your welcome email. If you lost your welcome email don't worry, just email support and they will send you the Discord link. We also have Discord chats for the members-only women group and the accountability group.
If you haven't joined in, then what are you waiting for! Our email is support@landacademy.com.
---
REMINDERS:
Don't miss out on Land Academy's Discord Group Chat!
The link to join the discord group chat is in your welcome email.
If you lost your welcome email don't worry, just email support and they will send you the Discord link. We also have Discord chats for the members-only women group and the accountability group.
If you haven't joined in, then what are you waiting for? Our email is support@landacademy.com.
Have Suggestions for Membership?
Is there a site or tool you use that you think we should add?
Want us to develop a certain type of tool?
Is there something missing from our current sites that you want added?
Have specific content ideas?
We're all ears! We're always adding to membership and improving on what we always have, and we know that you have great ideas!
You can always email us at support@landacademy.com with any suggestions or ideas.
---

Land Academy members now have access to all DataTree reports from within your account. Check out a little bit of what is available to you below, and see your Member Guide for a full list of reports as well as pricing and billing information.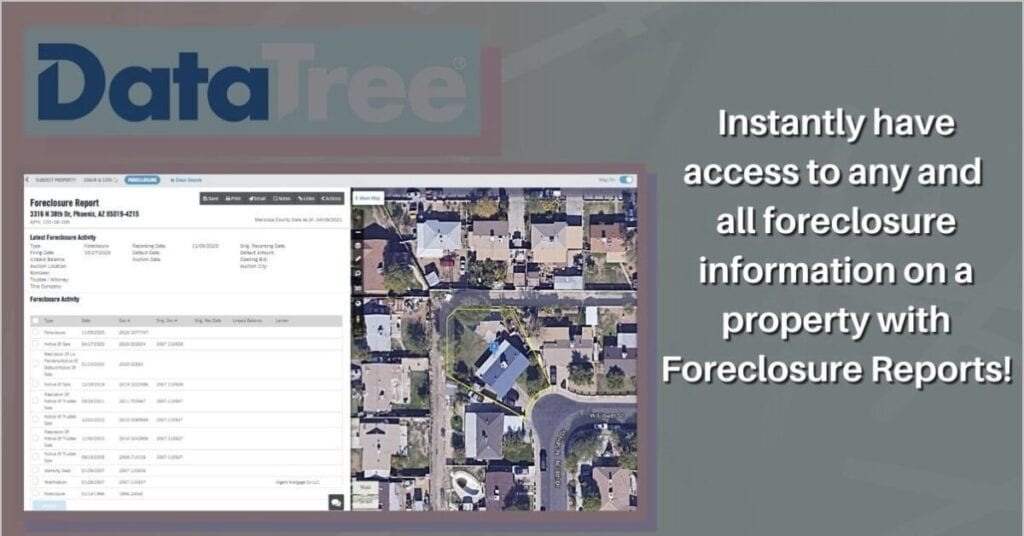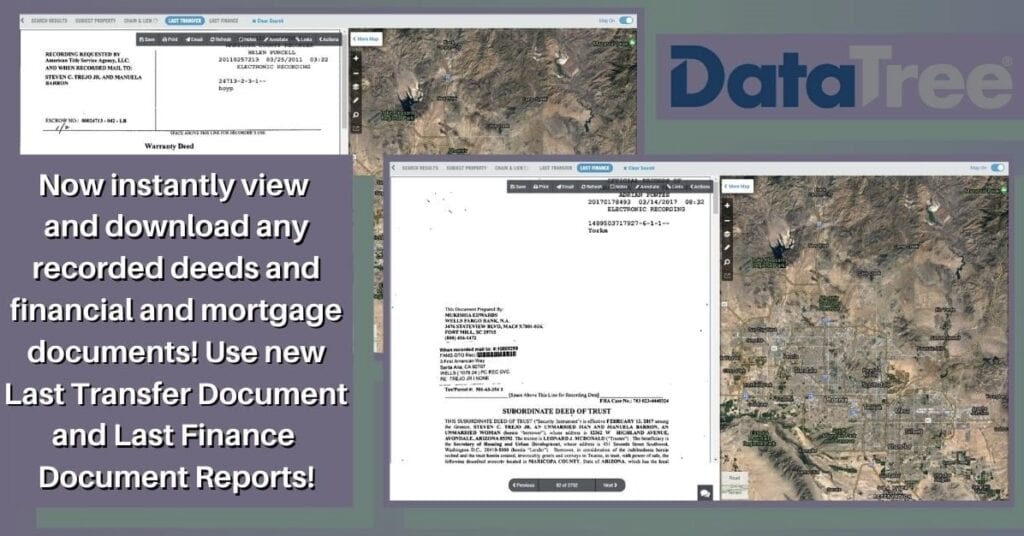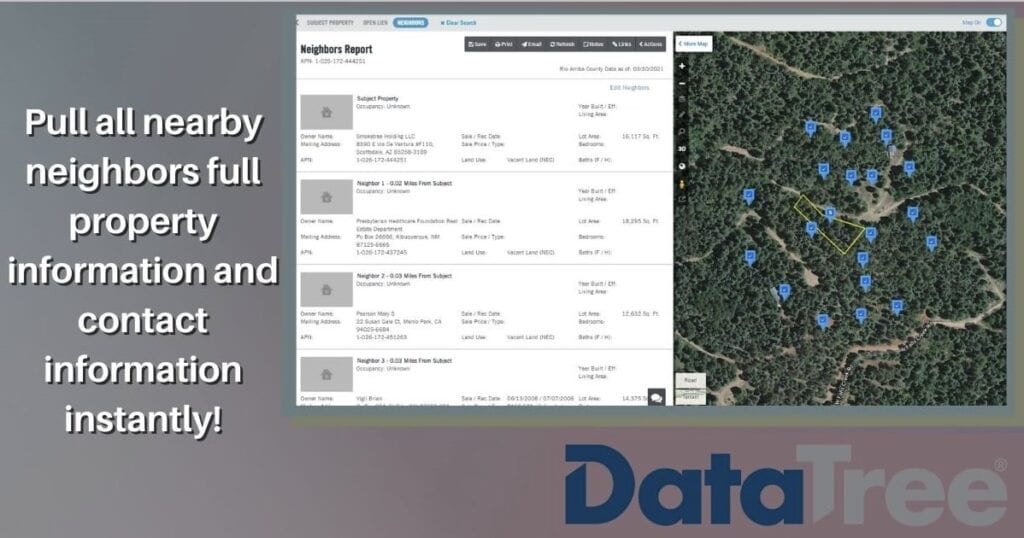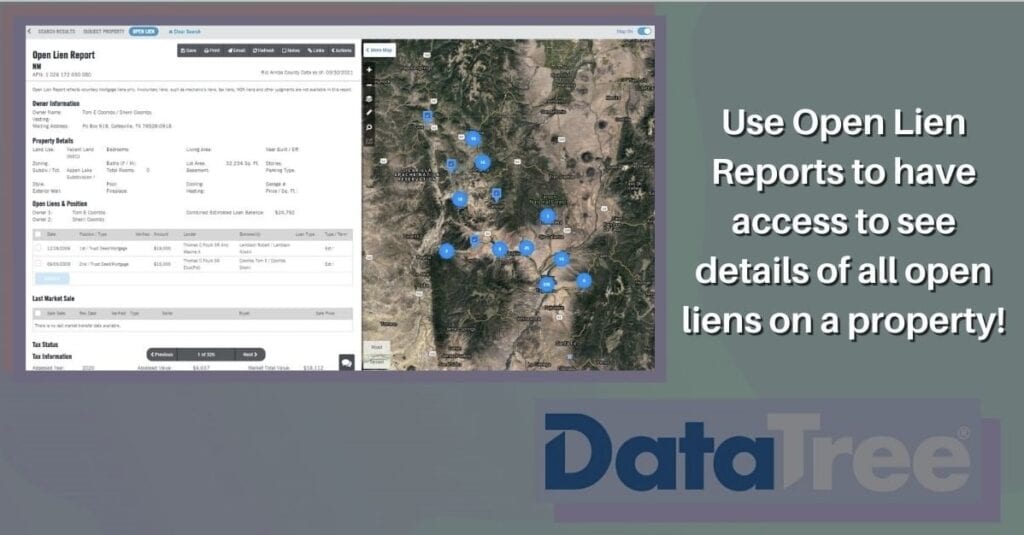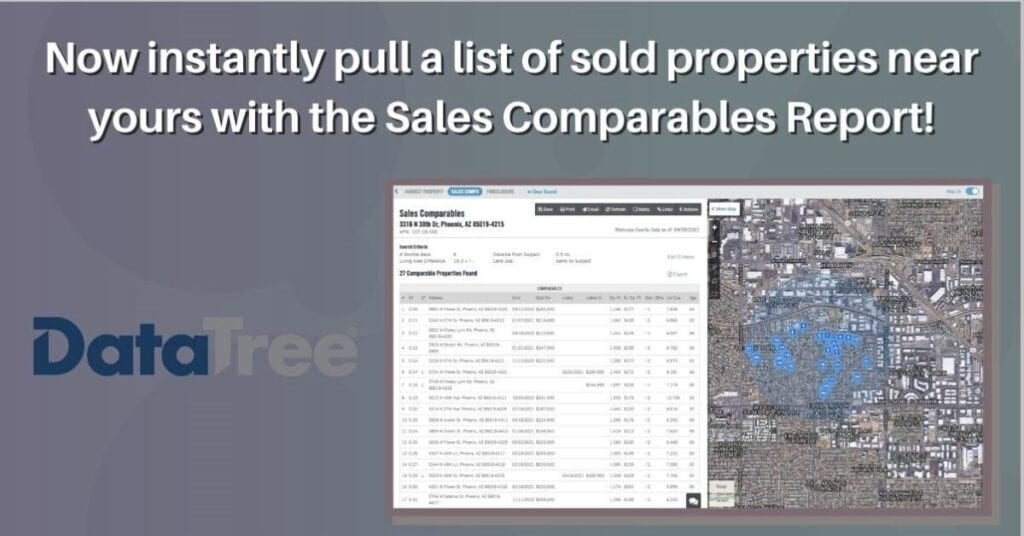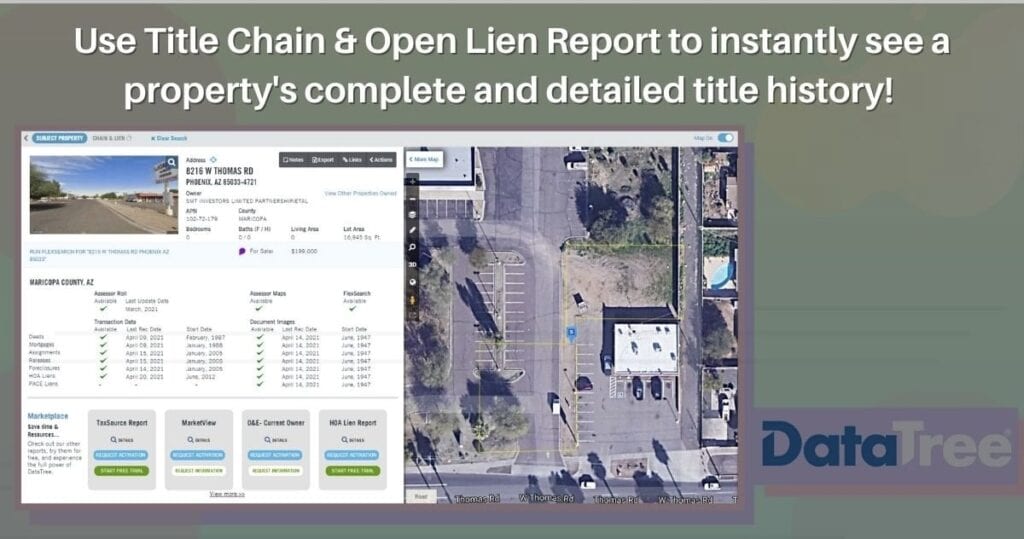 Marketing Tips
Revisit, Recycle, and Repurpose
Do you ever feel like you've run out of things to post about? And when you finally think of something, you realize you've already posted about it before? You're not alone.In the age of never-ending content, there's a lot of pressure to put out unique, engaging posts on a daily basis. It's easy to get burnt out and experience creative blocks. Here's a little secret though – not ALL of your content has to be completely new or unique! The trick is to occasionally revisit old content and figure out creative ways to recycle or repurpose them. We revisit, recycle and repurpose the same content ALL THE TIME!If you're still hesitant about posting "the same old stuff" – here's three reasons why you absolutely should:
There are always going to be people who didn't see a certain post about a certain topic the first time around. As your audience grows, you need to be mindful of that and make sure that everybody receives the same knowledge/message!
Repetition is the mother of learning. People need to see or hear the same message multiple times for it to really stick.
The "same old stuff" doesn't have to just be the "same old stuff." There are so many different ways to present a message and you should try all of them! It makes for great content and it caters to your audience.
– Marketing Team
---
Join our Facebook Groups!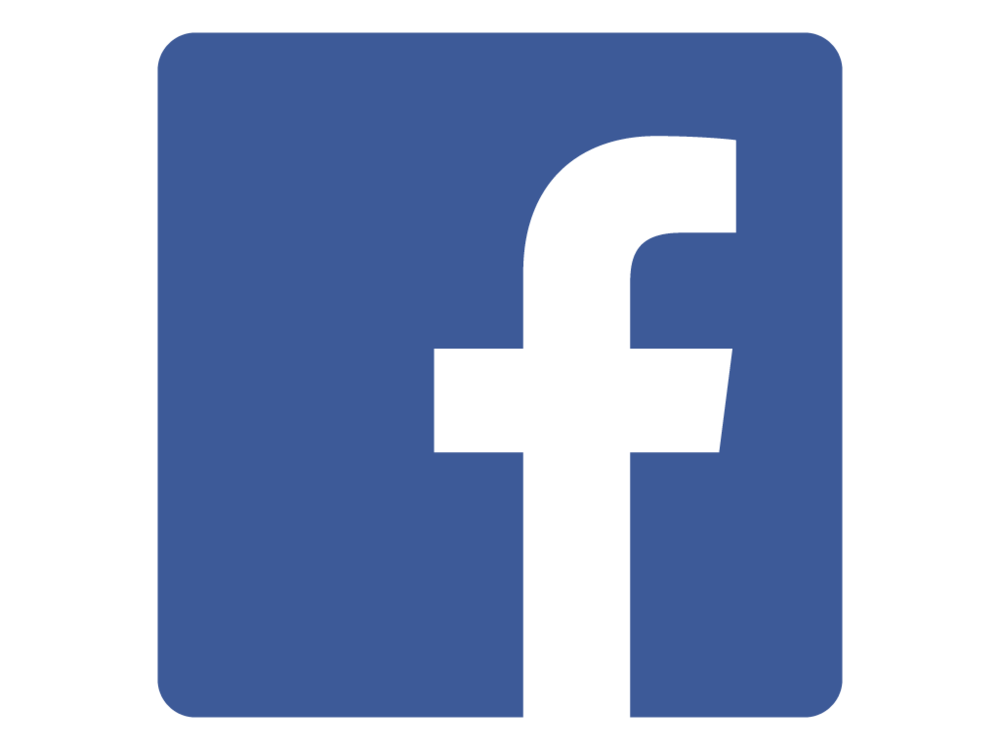 Land Academy: Real Estate Investing (Land Academy)
House Academy: Real Estate Investing (House Academy)
Offer2Owners: Offers2Owners Group
---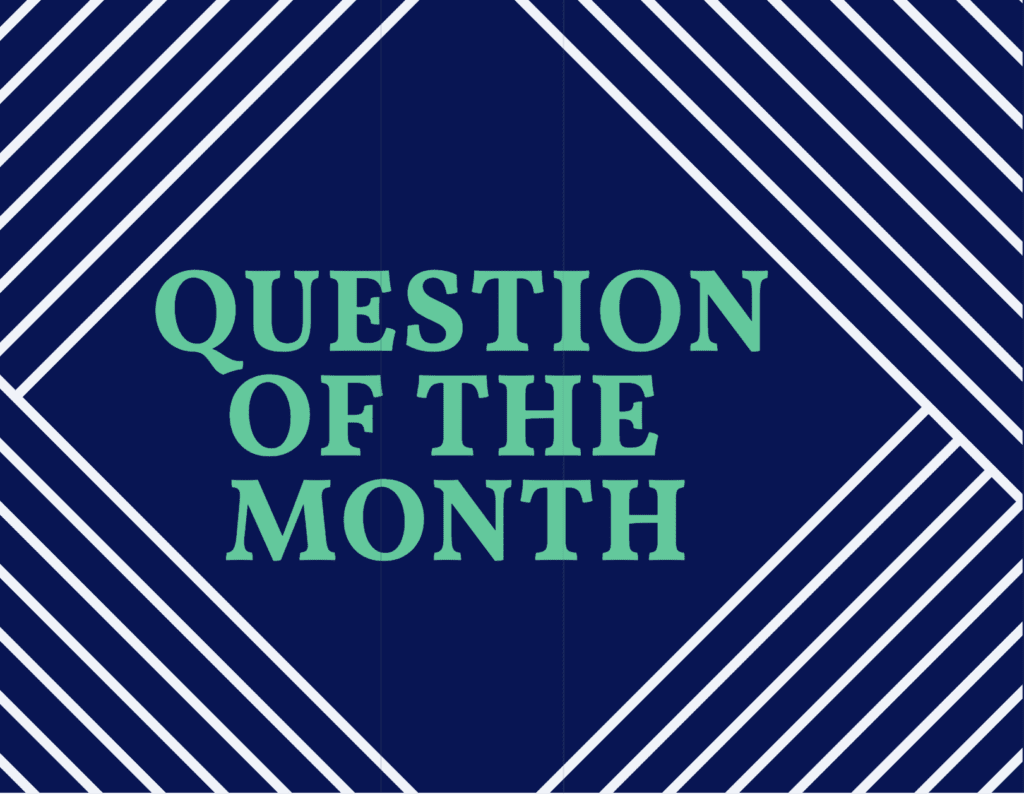 This month's question (more success story) came from Lucas over on LandInvestors.
My offer was for a property that was already listed. The seller and I couldn't agree on a price. However, he had a tiny parcel in a nearby county that he was also wanting to get rid of. It was so tiny that I wasn't sure if anything could be done with it, but it was right downtown in a nice community directly off main street. City zoning allows for trailers and modular homes, so I went for it
We agreed on a price. Closed quickly. I put it up for sale. I put up a for sale sign and it was under contract to sell within a week. Never even had time to get my posting online. Bought for $3,800 and sold for $9,000. Now I have enough cash to go back and try some deals that I missed from my first mailer. Again, I owe a debt of gratitude to this community.
Check out and listen to Steven and Jill's reponse HERE.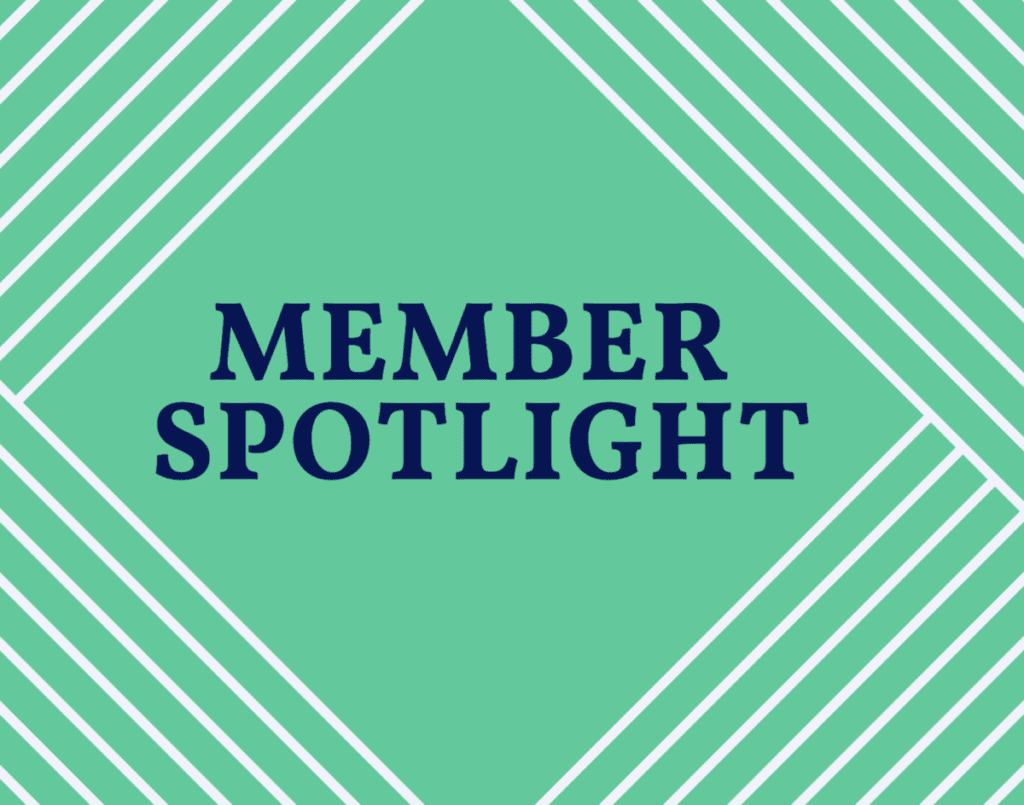 Our Member Spotlight this month is Laurie Phillips!
Laurie has had about eleven companies under her belt. While Laurie has blown us away with how she has applied CFFL and made it her own.
You can find her actively helping people on Landinvestors.com and the discord. Her best advice is to educate yourself, call the counties and escrow companies.
We're especially excited to announce that Laurie is going to be helping us lead the Land Academy Accountability Groups – so if you sign up you'll get to work pretty closely with her.
(Pro Tip: Laurie LOVES to fund your deals)
Listen to her talk with Steven and Jill about how she went full force in the land business and has grown her business dramatically HERE!
---
If you aren't a member yet – why not? We would love to have you "in our corner." Visit LandAcademy.com or HouseAcademy.com for more information on joining or to schedule a call with our team.
If you want an opportunity to attend one of the weekly closed member calls to get a taste of what we're about, send an email to support@landacademy.com