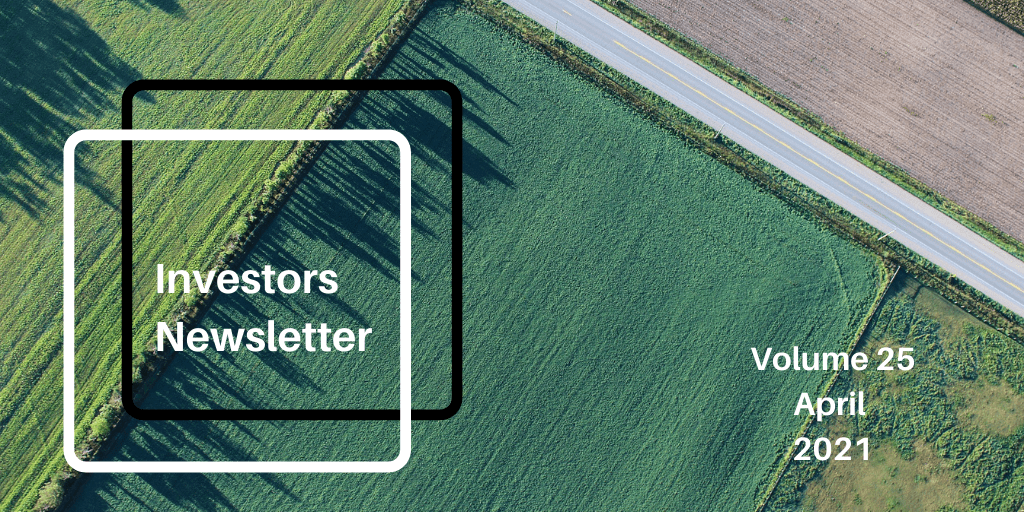 Happy Birthday – to me!
This newsletter marks TWO YEARS of publications, and it sure has flown by! We love all of the positive feedback we've received over the past year, and we have no plans of slowing down.
If you're like us, the month change came as a HUGE reminder that we're now one-quarter of the way through 2021! Now is a great time to reflect on where you are in your year, reassess your goals, and most importantly – send out mail!
I know we sound like a broken record, but so much has happened in the past month and we have so much great information to share here, including site updates, brand new releases, and things to help you on your journey to financial freedom.
Make sure you check out our Facebook groups to connect with like-minded investors, ask questions, create partnerships, and more! (Houses)(Land)
As always, this newsletter is for you. Read it, bookmark it, share it, and feel free to let us know if you have any feedback, content suggestions, or questions!
---
Jill and I recently cancelled an acquisition of an SFR in the Phoenix area that we were planning on flipping in as is condition because of how hot the area is performing from a sales perspective. We cancelled it due-to-the-fact that we needed to perform a $30k-$50k sewer hook-up we discovered in the due diligence process. During the deal Jill befriended the listing real estate agent to the point of friendship. So when we broke the news to the agent, we did it in a very apologetic way to which the agent responded "I'm in the people business, not the real estate business."
This was my inspiration to create "Jill Friday." Every Friday on our podcast, Jill discusses a topic that pertains to the "people" side of buying and selling investment real estate (I counter-balance this with Steven Thursday where I talk about the data, technical, and organization part of our businesses).
When I started in the early '90s I all but overlooked the people part of land investment until I joined forces with Jill in 2009. It's no surprise that our revenue quadrupled when she got involved.
The real truth is I learn a ton from Jill during those episodes as her co-cohost, like why it's important to have at least a 15 minute call with a seller on the initial call. I've heard her befriend complete strangers in less than 10 minutes. They end up saying stuff like this to her: "I've received a few offers for the property in the last year, but I like working with you. If we can get together on the price, I'm happy to sell to you."
There are even certain people schedule calls with her or "look forward" to speaking with her at the next stage of the deal."
Jill's approach to the people side of this business has became an irreplaceable tool in our arsenal to buy and resell property profitably. Join us each Friday anywhere you listen or watch podcasts on the Land Academy Show.
---
A Message From the Offers2Owners Team
Month #4 – More MAIL April!
April is the Month of More Mail with Offers2Owners.We're on a roll to sending out more mail than ever. Which means it may be time to scale up you business.
Fun Fact From O2O:
Does O2O run your letters through the NCOA?
Yes before we print your order we run them through the NCOA, which will remove undeliverable and international address.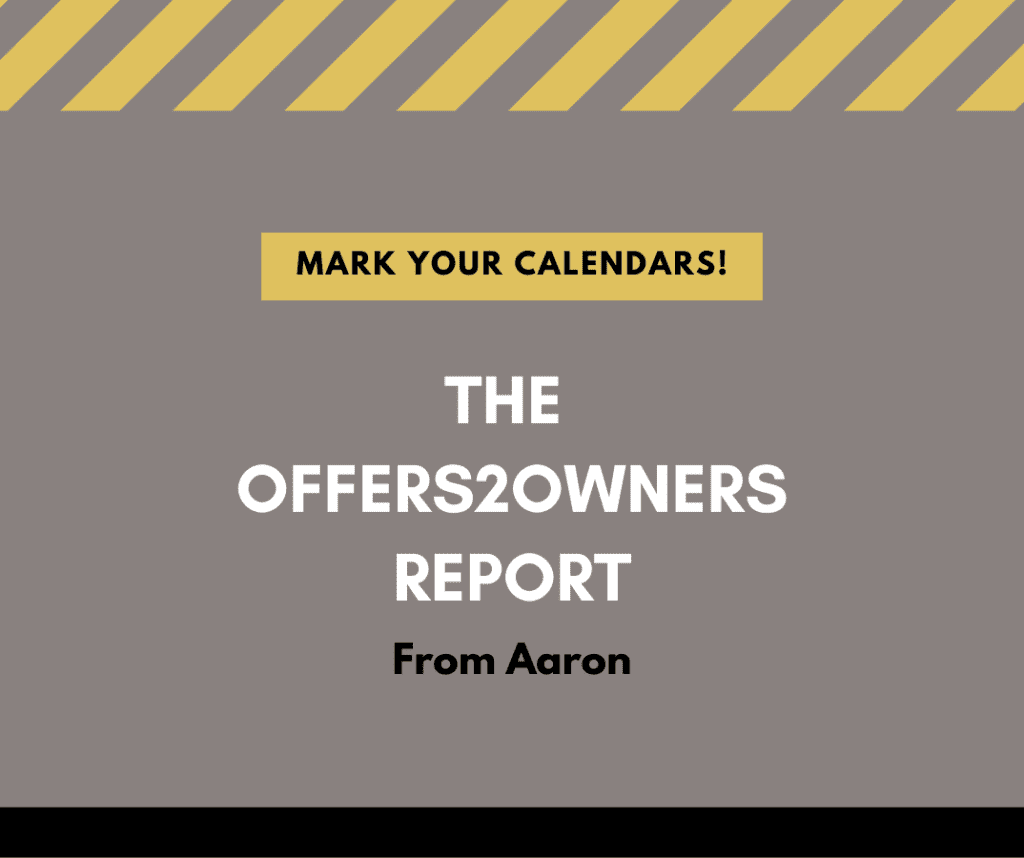 Offers2Owners Numbers:
Mail Sent In January: 572,305
**LIMITED TIME OFFER**
Concierge Data!
Get your lists Priced & Scrubbed!
Have you ever wanted an "easy button" for scrubbing and pricing your data? Well, here it is!
Product Details:
Bring your own list: $0.45 per record
We Download your Data: $0.55 per record
(DataTree Files Only)
1000 order minimum
Concierge Data is only available for land. **Stay tuned, we'll be adding housing and other use types soon!**
---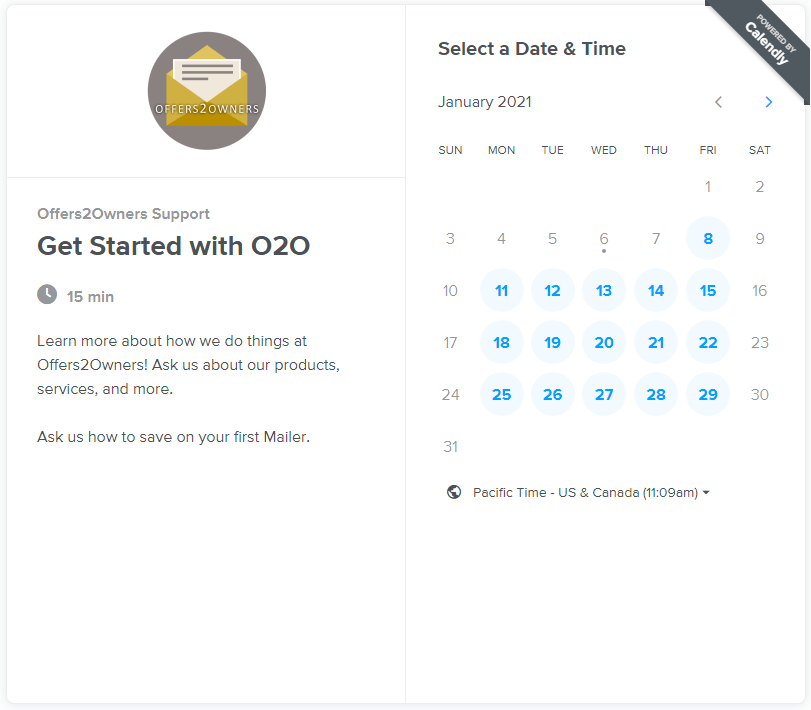 If you have questions, or need help getting started?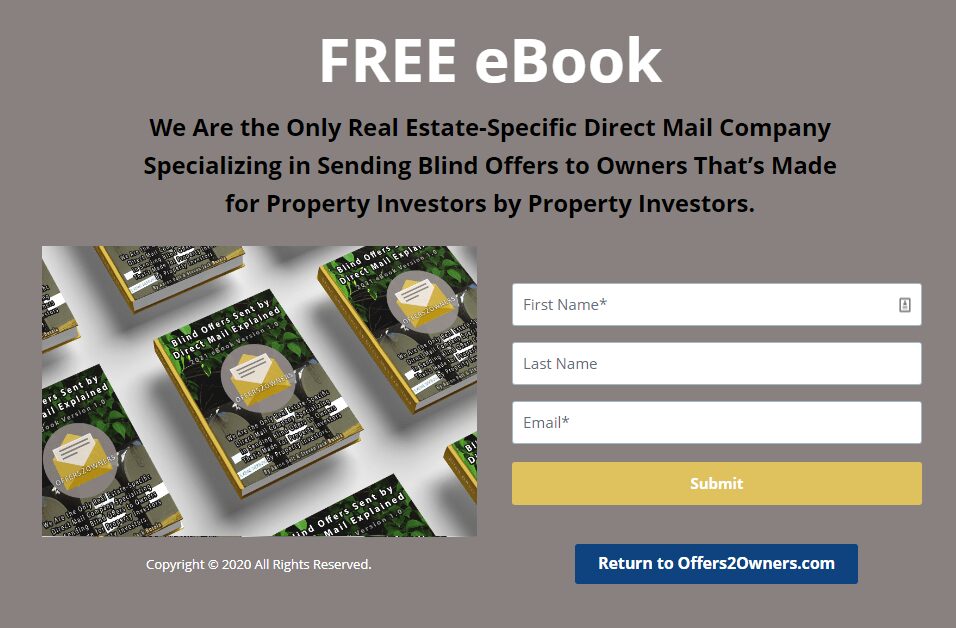 Want to learn more about how this works?
---
Top 3 Things to Do as a New Investor
Look – we've been there. Getting started as a new investor is confusing, complicated, and can be downright overwhelming. There is so much information out there and figuring out where to start is tricky. We've put together our top three things to do as a new investor to get you started on the right path.
1. Get educated
There are a lot of ways to get educated. You can learn on your own or go to someone established and learn from them. In the same fashion, you can spend no money or hundreds of thousands of dollars. There are plenty of valid ways, but we do think that there is a lot value to investing in your education in this scenario. Plenty of people out there have failed (and failed, and failed) and now know the right way to do this. You don't need to reinvent the wheel here – your time can be used much more valuably.
When you're getting started though, free resources can be your best friend. Our YouTube channel, podcasts, and LandInvestors are just a few examples of free resources that can get you well on your way.
2. Know that there is a lot more money out there than talent
This is something that our co-founder, Steven Butala, loves to talk about – and it really is true. There is so much money out there, but people who can source deals (and do a good job at it) the way we do are special. If you're able to find good deals they will be funded, so don't let that hold you back. You don't need a lot of money to get started, and don't let that be a barrier of entry for you.
Also – if you're having trouble funding a good deal you can always take it to our group with Land Academy Deal Funding and LandTank.
3. Commit to putting in the time and effort
Probably the simplest yet hardest item for new investors – you really do need to put in the time to grow your business, educated yourself, and become a pro. For some people this is just an extra hour here and there, or it might mean getting up at seven am and home at seven pm so you can do a few hours before and after work each day. It's different for everyone, but the key is consistency and committing to something you can stick to. So have that talk with your family, come up with the schedule that works best for you – and get ready to be a full-blown investor!
---
Podcast Corner
Check out some of our favorite recent ones!
---
Member Updates
We have an OFFICIAL Land Academy group chat via a Discord server for all active members.This is a way for us to keep in touch, make connections, and get instant access to each other in between weekly calls.
The link to join the discord group chat is in your welcome email. If you lost your welcome email don't worry, just email support and they will send you the Discord link. We also have Discord chats for the members-only women group and the accountability group.
If you haven't joined in, then what are you waiting for! Our email is support@landacademy.com.
Land-Listings
We're excited to announce that we are now partnering with Land-Listings.com. Starting early January, members will be able to post their properties on a general account for free and using a premium account for 20% off.
---
Land Academy Career Path is Here
As we enter the second year of our moderator Kevin hosting consulting calls, we have gone ahead and extended the time slot. He can review deals, review your mailer, help you set up your land business, and more! Check out an interview we just did with Kevin below.
Now you can schedule an hour call with Kevin for $200 an hour HERE!
---
REMINDERS:
Don't miss out on Land Academy's Discord Group Chat!
The link to join the discord group chat is in your welcome email.
If you lost your welcome email don't worry, just email support and they will send you the Discord link. We also have Discord chats for the members-only women group and the accountability group.
If you haven't joined in, then what are you waiting for? Our email is support@landacademy.com.
Have Suggestions for Membership?
Is there a site or tool you use that you think we should add?
Want us to develop a certain type of tool?
Is there something missing from our current sites that you want added?
Have specific content ideas?
We're all ears! We're always adding to membership and improving on what we always have, and we know that you have great ideas!
You can always email us at support@landacademy.com with any suggestions or ideas.
---
Marketing Tips
Quantity AND Quality
"Quality over quantity" is the saying that we all hear pretty often, and there is some truth to it. If you can only have one, it's better to have quality. But truthfully, to be successful, you need both – especially on social media. The key to success on Instagram, Facebook, Twitter, and all other social media platforms is to post good quality content on a frequent, consistent basis.
This is fairly challenging to pull off, especially if you're doing everything by yourself. If you can afford to, consider hiring a content creator and/or a social media specialist (yes, those are two completely different roles). If you can't afford to hire employees to take care of social media for you, don't fret. With some extra effort and patience, you can do it yourself.
The best practice is to have a social media calendar to plan out posts for the coming week(s). Then, create content in bulk and schedule it out accordingly. However, it's best not to think about or create content too much further than a month ahead (unless it's for an expected holiday like Valentine's Day or Christmas). You have to remain flexible because noteworthy changes, events, and trends occur everyday, and you have to make sure your content is relevant to whatever is taking place online and out in the world.
Running a business and running social media at the same time is totally possible, but it is not easy. If you get to a point where you can afford to delegate social media tasks to someone else, you definitely should.
– Marketing Team
---
Join our Facebook Groups!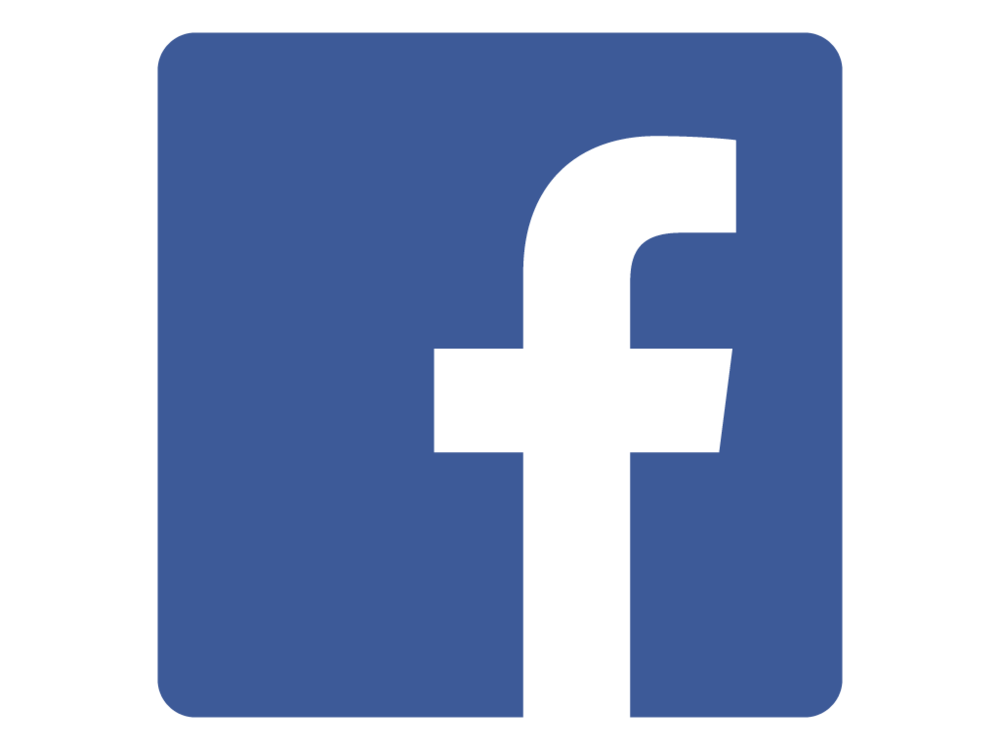 Land Academy: Real Estate Investing (Land Academy)
House Academy: Real Estate Investing (House Academy)
Offer2Owners: Offers2Owners Group
---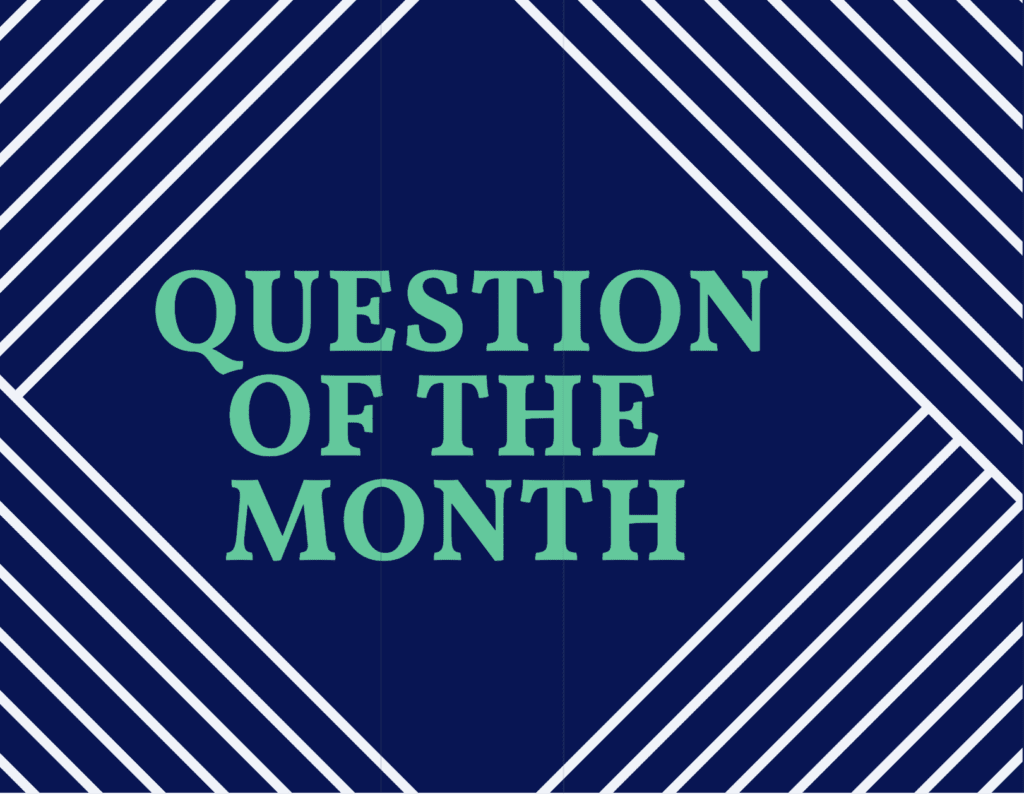 This month's question (more success story) came from Lucas over on LandInvestors.
My offer was for a property that was already listed. The seller and I couldn't agree on a price. However, he had a tiny parcel in a nearby county that he was also wanting to get rid of. It was so tiny that I wasn't sure if anything could be done with it, but it was right downtown in a nice community directly off main street. City zoning allows for trailers and modular homes, so I went for it
We agreed on a price. Closed quickly. I put it up for sale. I put up a for sale sign and it was under contract to sell within a week. Never even had time to get my posting online. Bought for $3,800 and sold for $9,000. Now I have enough cash to go back and try some deals that I missed from my first mailer. Again, I owe a debt of gratitude to this community.
Check out and listen to Steven and Jill's reponse HERE.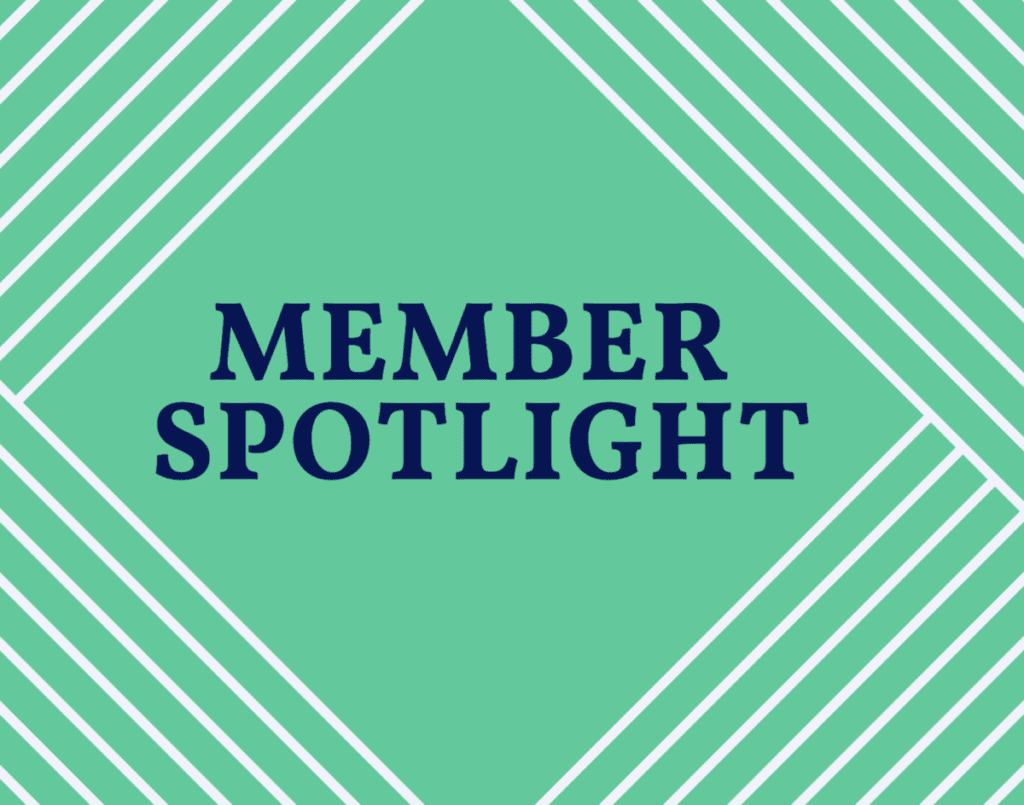 Our Member Spotlight this month is Laurie Phillips!
Laurie has had about eleven companies under her belt. While Laurie has blown us away with how she has applied CFFL and made it her own.
You can find her actively helping people on Landinvestors.com and the discord. Her best advice is to educate yourself, call the counties and escrow companies.
We're especially excited to announce that Laurie is going to be helping us lead the Land Academy Accountability Groups – so if you sign up you'll get to work pretty closely with her.
(Pro Tip: Laurie LOVES to fund your deals)
Listen to her talk with Steven and Jill about how she went full force in the land business and has grown her business dramatically HERE!
---
If you aren't a member yet – why not? We would love to have you "in our corner." Visit LandAcademy.com or HouseAcademy.com for more information on joining or to schedule a call with our team.
If you want an opportunity to attend one of the weekly closed member calls to get a taste of what we're about, send an email to support@landacademy.com