Investors Newsletter – Volume 23
We're in LOVE with the acquisitions we're making right now! We're doing our own deals, doing deals with you, creating partnerships, and more!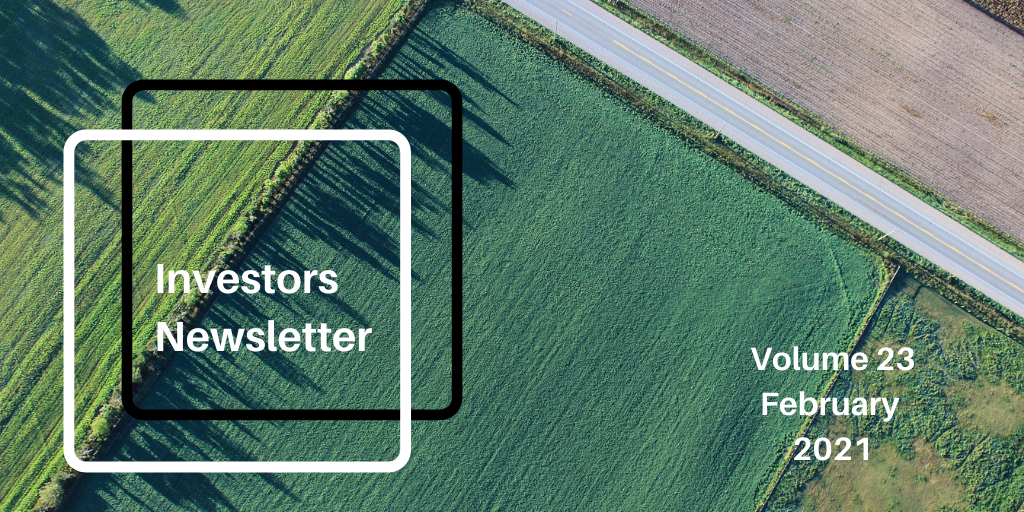 We're in LOVE…
… with the acquisitions we're making right now!
We're doing our own deals, doing deals with you, creating partnerships and new opportunities, and doing things that we never could have dreamed were possible – and we're only in the second month of 2021!
We couldn't be more thankful for the community we've developed and connections we continue to make, and we're genuinely honored that you are a part of it. We can't wait to share everything we've been working on with you and to bring you the same information, tips, and everything else that we always do.
Don't forget to check out LandInvestors to connect with like-minded investors, ask questions, create partnerships, and more!
As always, this newsletter is for you. Read it, bookmark it, share it, and feel free to let us know if you have any feedback, content suggestions, or questions!
---

The real estate dataset for the US is finite at about $150M properties. Three data providers are in a race to capture the most robust dataset for each property in this dataset; CoreLogic, First American, and Black Knight. Each have specializations and methods of delivery that are industry-specific they are Oil and Gas, Title Insurance, and Mortgage industries, respectively.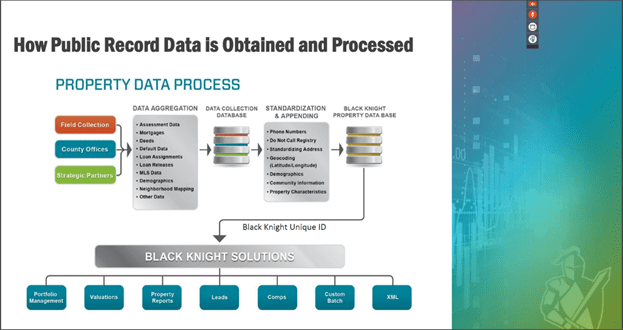 Black Knight has recently released a custom platform named Rapid Analytics Platform or RAP for short. In their words this is its definition: it's a cloud-based enterprise data and analytics solution that transforms the way companies work leverage data and enable decision science strategies in their workflow.
Within a single platform, users can immediately source data, execute queries, create advanced analytics and train machine-learning models. This helps organizations gain valuable insights to drive business growth, effectively manage risk, and respond quickly to the dynamics of an evolving market.
There are hundreds and hundreds of columns of data associated with any given property in the county. These data sets can be categorized based on what makes since to an investor.
Here is what it can do for property investors like us; after reviewing the entire 150M unit dataset, I would like to see properties with no improvement value (land) in zip codes where the spread between average completed sale value and the "for sale" values is largest. This tells me where to send out blind offers. Then I would like to see, within those geographic parameters, what acreage range is the widest. This tells me which owners or to whom to send blind offers. After scrubbing down to this dataset, I would like to know what the actual spread prices are. This tells me for how much to send each offer (how to price the offers).
At present, we are building a custom cloud based application with Black Knight to automate this process for buying land and many other variations of this application and new data becomes available. RAP does an amazing job of putting this information into an automatically updated dashboard format which will tell us where to invest based on actual "constantly updated" activity in the market. Here are a couple simple examples of real-time data for a different client where forbearance and delinquency activity is their goal: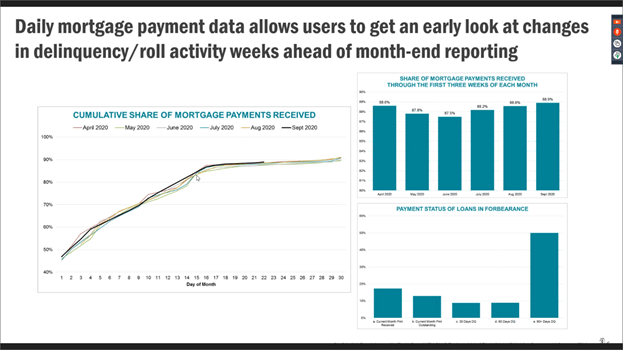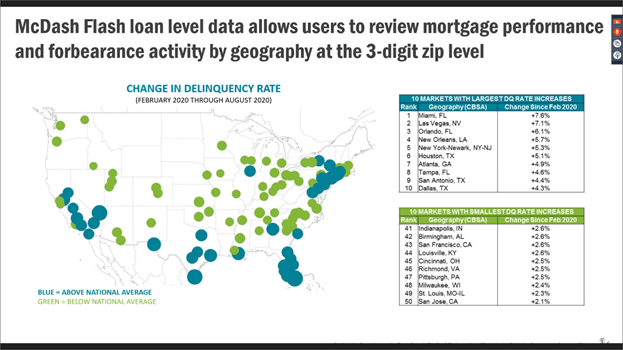 The next few years the relationship between real estate data and decision making will bring us into an age on par with the stock market. Nearly every aspect of the data to help automate decision making will exist or does now exist. It's our job to see the data in a way that makes sense to us individually and to act on what that data tells us allowing us to create equity through acquisition and sale of real property.
---
A Message From the Offers2Owners Team
Month #2 – Accountability Is Key!
February is the Month of Accountability with Offers2Owners, this is because you got over the hump of the new year and now is the time to stay consistent and hold yourself accountable.
Tips to stay consistent:
Setting a number of mailers you want to send every month is the first step.
Prepay to schedule these mailers throughout the month.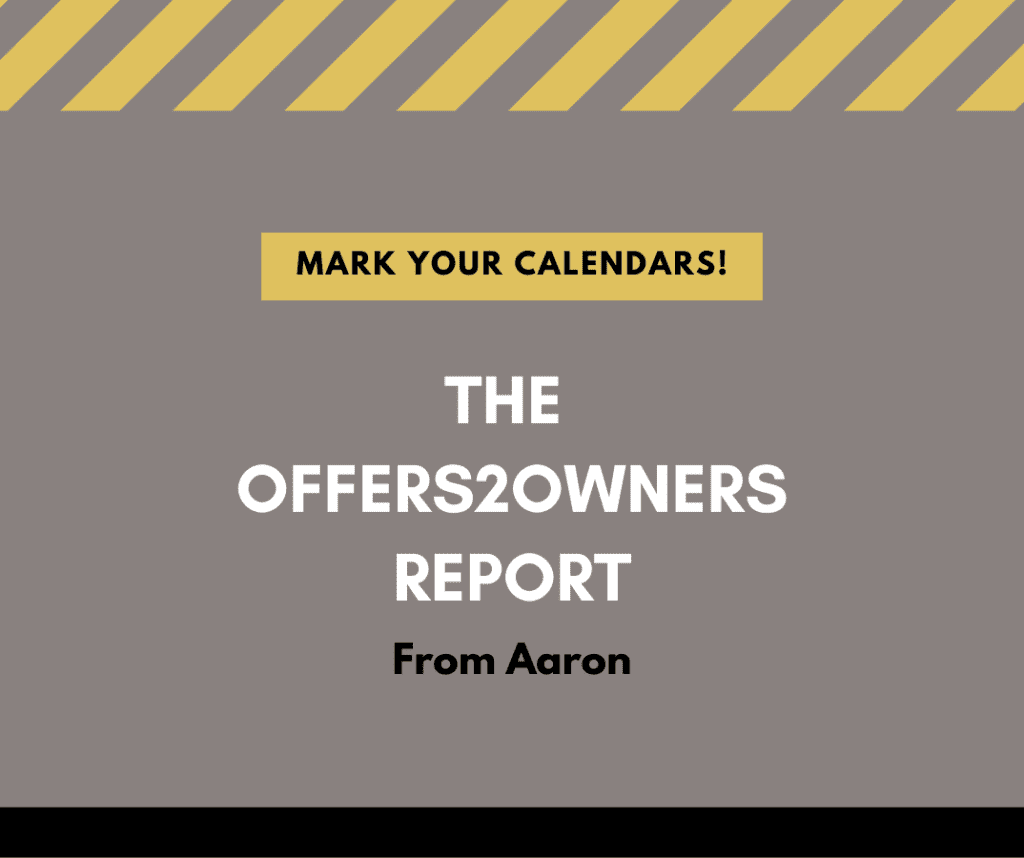 Offers2Owners Numbers:
Mail Sent In January: 463,541
Our New Favorite:

FIRST CLASS

(FAST MAIL!)
This is Ideal for anyone who enjoys a faster delivering time.
Same process as Docs Ready and Neighbor Letters, just First Class Postage!
Product Details:
$0.91/per letter
$0.87 with Land/House Academy
First Class Postage
Docs Ready & Neighbor Letters
Delivery within 3 business days
1000 order minimum*
1-3 page letter
Envelopes, paper, printing, postage, free templates, and mail-merges all included!
---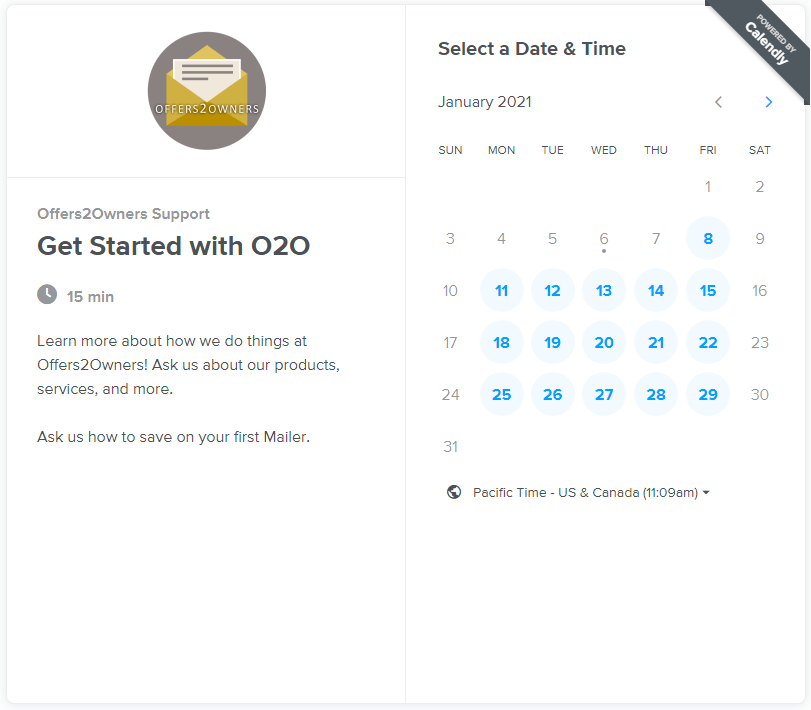 If you have questions, or need help getting started?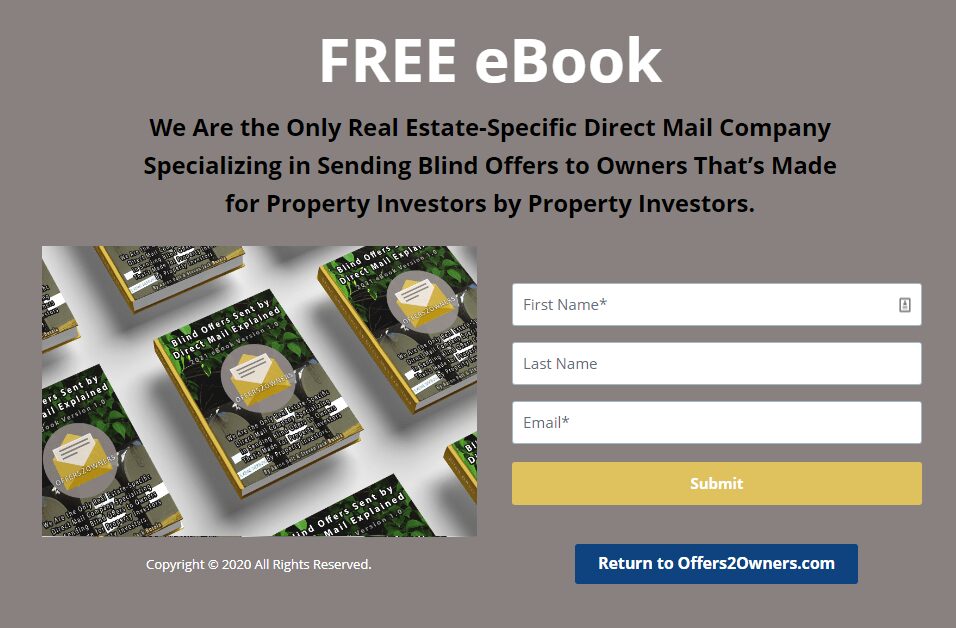 Want to learn more about how this works?
---
Podcast Corner
Check out some of our favorite recent ones!
---
Member Updates
We have an OFFICIAL Land Academy group chat via a Discord server for all active members.This is a way for us to keep in touch, make connections, and get instant access to each other in between weekly calls.
The link to join the discord group chat is in your welcome email. If you lost your welcome email don't worry, just email support and they will send you the Discord link. We also have Discord chats for the members-only women group and the accountability group.
If you haven't joined in, then what are you waiting for! Our email is support@landacademy.com.
Land-Listings
We're excited to announce that we are now partnering with Land-Listings.com. Starting early January, members will be able to post their properties on a general account for free and using a premium account for 20% off.
---
Land Academy Career Path is Here
Every month we're asked for an option to learn 1-on-1 hands-on with Steven and Jill.
We're finally ready for that. Land Academy Career Path is a virtual 10-week program for anyone looking for an individualized path to success. We are only accepting 15 students so that we can really develop a program that is tailored to your specific needs – whether you're a beginner or an experienced investor.
Are you a member and ready to join? Check your email for information and how to apply – we announced it Thursday!
Not a member? Hang tight! Career Path is open to our members first. If there are any spots left, we will announce via email on March 4th.
We can't wait for this opportunity to work in a closed setting with you.
---

Look – we've been there. Getting started as a new investor is confusing, complicated, and can be downright overwhelming. There is so much information out there and figuring out where to start is tricky. We've put together our top three things to do as a new investor to get you started on the right path.
1. Get educated
There are a lot of ways to get educated. You can learn on your own or go to someone established and learn from them. In the same fashion, you can spend no money or hundreds of thousands of dollars. There are plenty of valid ways, but we do think that there is a lot value to investing in your education in this scenario. Plenty of people out there have failed (and failed, and failed) and now know the right way to do this. You don't need to reinvent the wheel here – your time can be used much more valuably.
When you're getting started though, free resources can be your best friend. Our YouTube channel, podcasts, and LandInvestors are just a few examples of free resources that can get you well on your way.
2. Know that there is a lot more money out there than talent
This is something that our co-founder, Steven Butala, loves to talk about – and it really is true. There is so much money out there, but people who can source deals (and do a good job at it) the way we do are special. If you're able to find good deals they will be funded, so don't let that hold you back. You don't need a lot of money to get started, and don't let that be a barrier of entry for you.
Also – if you're having trouble funding a good deal you can always take it to our group with Land Academy Deal Funding, LandTank, and HouseTank.
3. Commit to putting in the time and effort
Probably the simplest yet hardest item for new investors – you really do need to put in the time to grow your business, educated yourself, and become a pro. For some people this is just an extra hour here and there, or it might mean getting up at seven am and home at seven pm so you can do a few hours before and after work each day. It's different for everyone, but the key is consistency and committing to something you can stick to. So have that talk with your family, come up with the schedule that works best for you – and get ready to be a full-blown investor!
---
Continue to Get Your Questions Answered!
Schedule 30 min consulting calls with our very own Moderator Kevin Farrell! Members can schedule a 30 min call with Kevin by going to LandAcademy under tools or looking on the right-hand side of LandInvestors.
For just a $100 you can pick Kevin's brain, from deal reviews to where to start with your land business
Have Suggestions for Membership?
Is there a site or tool you use that you think we should add?
Want us to develop a certain type of tool?
Is there something missing from our current sites that you want added?
Have specific content ideas?
We're all ears! We're always adding to membership and improving on what we always have, and we know that you have great ideas!
You can always email us at support@landacademy.com with any suggestions or ideas.
---
Marketing Tips
Using Instagram Stories Strategically
The "stories" feature on Instagram is a great tool to share content and engage with your existing audience, but for it to be useful, you need to know how to use it. At its most basic level, it's simple enough – you can capture pictures/videos on the fly to show what you're up to, upload pictures/videos from your camera roll, and share content from your feed. But how do you get your more people to view your story and actually pay attention to what you have posted?
For starters, there a few rules of thumb that you should abide by. 1) Don't post too much in one day! Nothing feels more exasperating that opening someone's story to see that they have an endless number of posts. Cap it at 4-5 story posts per day, in general. 2) Be intentional with what you post – as intentional as you would be when posting something on your feed. This will help with limiting the number of story posts you do in a single day. 3) Avoid using too much text in a single story post. Nobody's going to read all that.
Abiding by these rules is an excellent start, but let's take it a step further. There are various "stickers" that you can add to your story post, most of which are decorative emojis and clip-art-style images/gifs. There are a few stickers, however, that are interactive, such as the polls sticker, the questions sticker, and the quiz sticker. Interactive stickers such as these allow you to engage with your audience and tend to drive your story views up.
Check out Instagram's comprehensive guide on stories to learn more about the endless possibilities!
– Marketing Team
---
Join our Facebook Groups!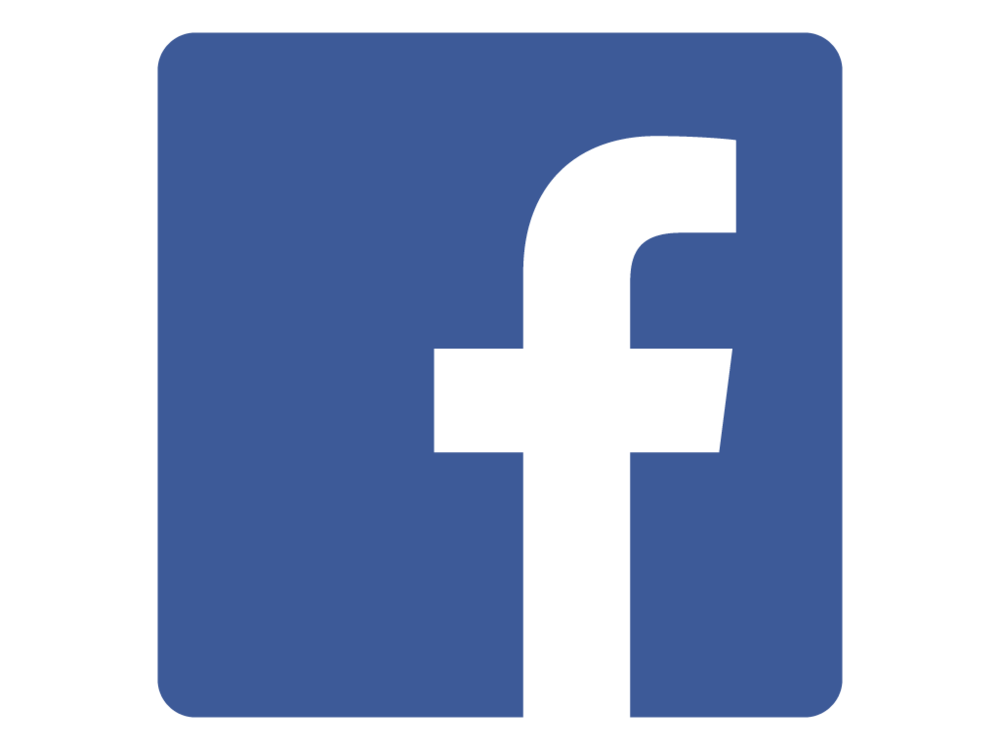 Land Academy: Real Estate Investing (Land Academy)
House Academy: Real Estate Investing (House Academy)
Offer2Owners: Offers2Owners Group
---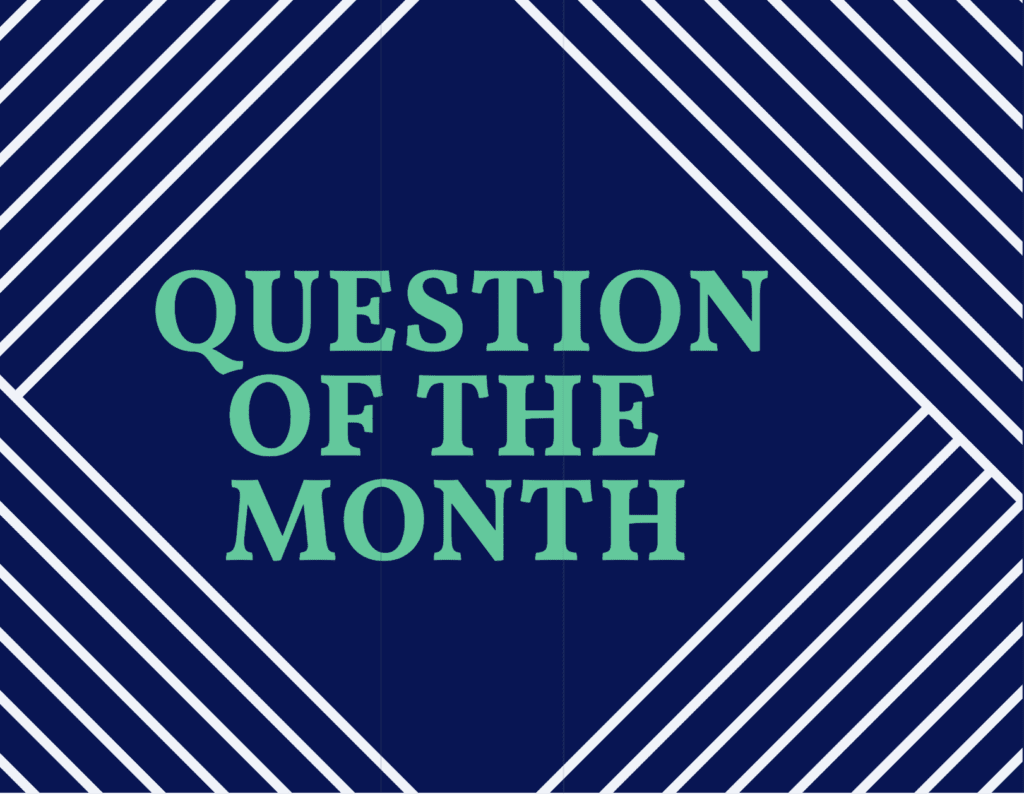 This month's question came from David over on LandInvestors.
I was wondering what key metrics you all find most important and/or useful to monitor, in running your land business?
For acquisitions, sales, profitability, whatever you think are the most important ones.
Check out and listen to Steven and Jill's answer HERE.
Check out David's question HERE. Make sure you read the answers from our community – we love to hear their valuable input!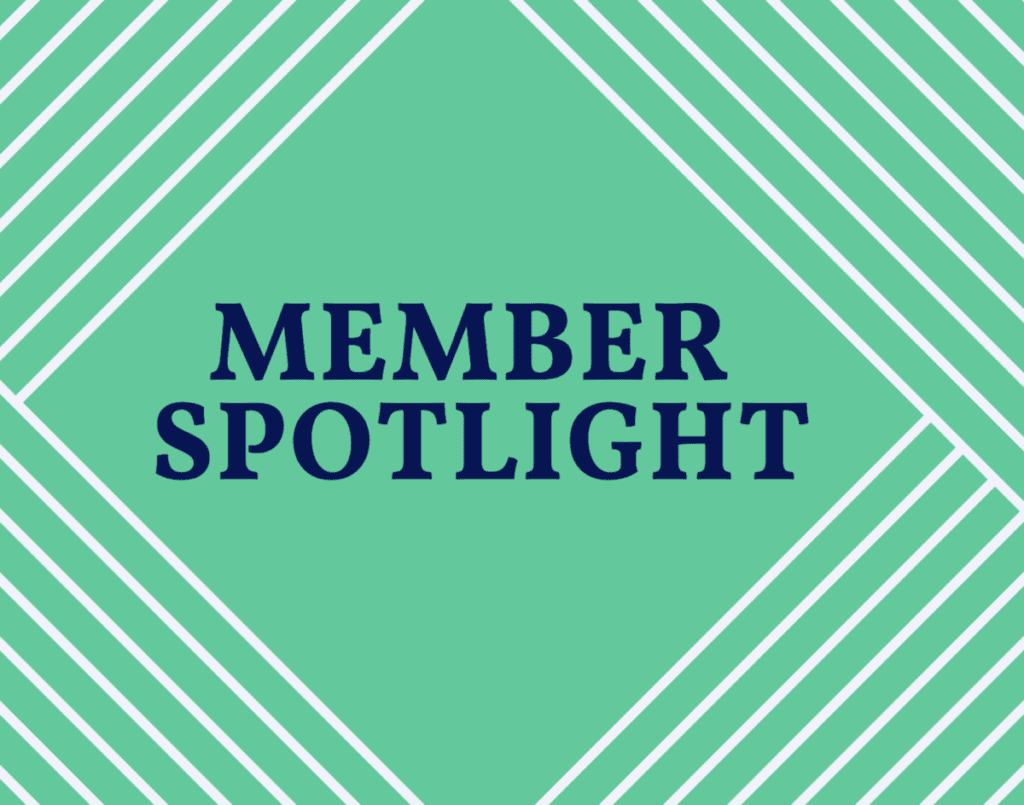 We couldn't think of a better way to get into the spirit of Valentine's day than with Michael and Katherine Aillon.
This lovely couple has been with Land Academy for just over 3 years. They first ventured into real estate through houses and after Katherine getting trapped in a home the Allion's realized it was not for them. Now after their niches and fine-tuning their land business.
Now, there is nothing stopping, them from hitting their goals! Listen to Michael and Katherine tell Steven and Jill how a simple for sale sign was a real game-changer for them.
Find out who is the sweet talker and who is the hard-hitting negotiator by clicking HERE.
---
If you aren't a member yet – why not? We would love to have you "in our corner." Visit LandAcademy.com or HouseAcademy.com for more information on joining or to schedule a call with our team.
If you want an opportunity to attend one of the weekly closed member calls to get a taste of what we're about, send an email to support@landacademy.com